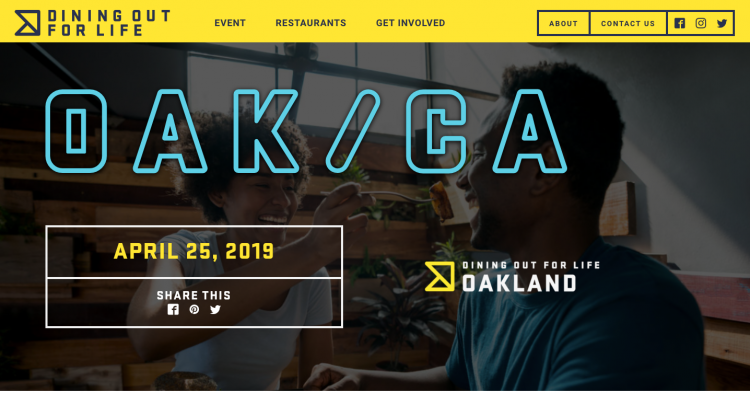 Venue:
Participating restaurants in Oakland, California.
Project Open Hand is launching Dining Out For Life in Oakland! Plan now to gather friends, family or coworkers, dine out for lunch or dinner at a participating restaurant on Thursday, April 25, 2019, and give back to the Oakland community! On this day, participating Oakland eateries will donate a portion of their proceeds to support Project Open Hand in providing nutritious meals to the critically-ill in Oakland. Enjoy a delicious lunch or dinner at one of our Dining Out For Life (DOFL) participating restaurants and help us end HIV in the Oakland community. To learn more, visit Dining Out For Life Oakland
You can also register an official Ambassador at one of our participating restaurants! Help us to welcome guests, sell raffle tickets, and keep the party going during this exciting, first-time event.
Did you know Project Open Hand has been providing our nutritious meals to the sick and vulnerable in Oakland for over 30 years? From various locations to our current storefront in Uptown Oakland, our roots are well-established in providing nutrition support and services for our clients in Oakland, and across Alameda County. Thank you for your support!