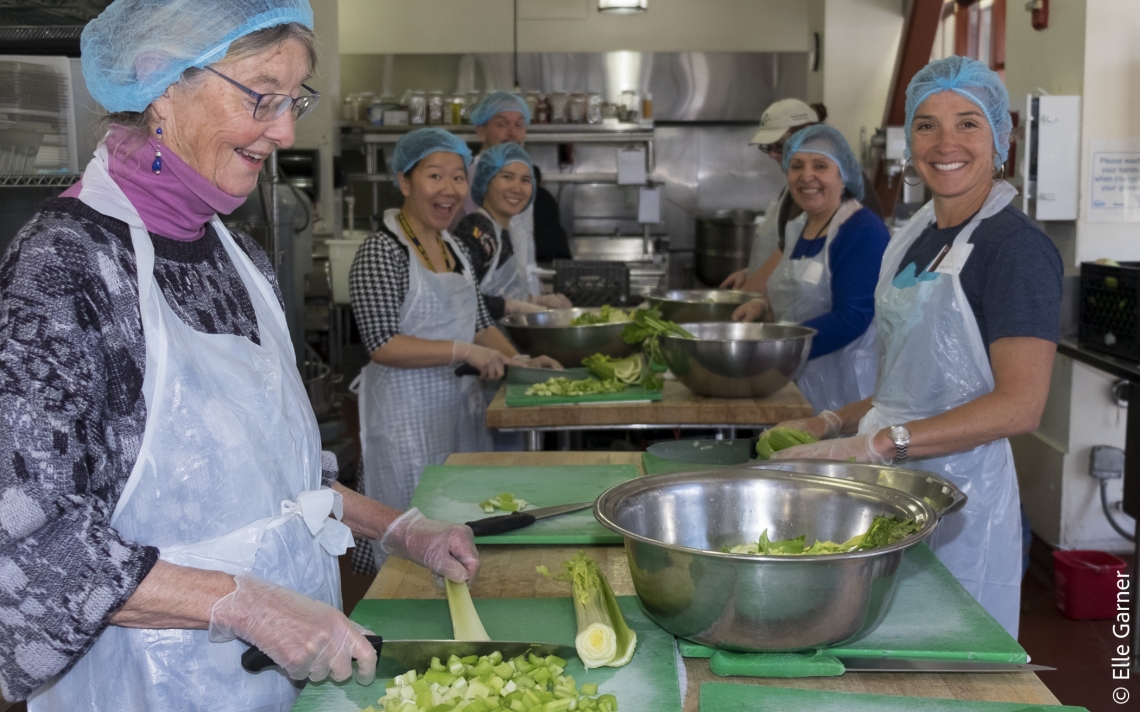 Brighten the holiday season for critically ill neighbors and seniors in need.
It's that time of year! What better way to get in the giving spirit than to volunteer and help prepare, serve or deliver meals with love to our critically ill neighbors and seniors fighting hunger. All shifts will include an orientation and a snack or meal.
Kitchen volunteers at our 730 Polk Street headquarters will slice and dice food and help assemble meal packages for our clients to pick up. Several shifts are available at our 730 Polk Street facility - sign-up to volunteer today:
Holiday volunteer details for Project Open Hand Building (730 Polk Street):
DECEMBER HOLIDAY OPPORTUNITIES 
Important Information
Your shift will begin with an orientation and include a complimentary lunch.
Please note that all volunteers must be 15 years or older and dressed appropriately in closed-toe shoes, shirts with sleeves (no tank tops) and full-length pants (no shorts, capris, or dresses/skirts). 
Hats are also welcome for volunteers who prefer not to wear hairnets. 
Where
Project Open Hand is located at 730 Polk St - reserved parking is not available. Please see our location, directions, and suggested public transportation options here. If you are driving, nearby parking options include the Civic Center Garage and the 1000 Van Ness Garage.
If you have any questions, please e-mail [email protected].