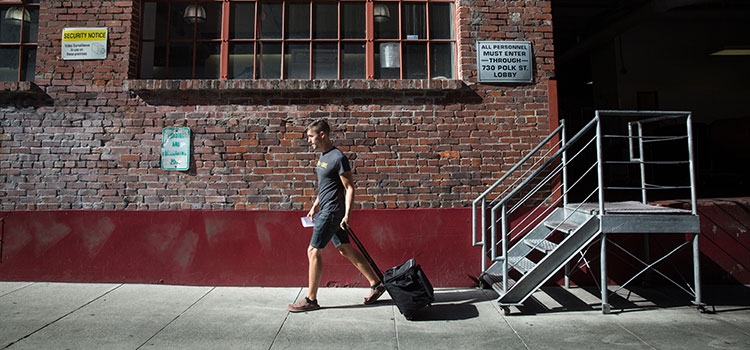 Important Update 7/16/20
Drop-in volunteer orientations are canceled until further notice. Limited volunteer shifts are available at our 730 Polk St. location in San Francisco. Please visit our Volunteer Hot Spots Page for more information.
We are following strict social distancing guidelines, and each shift has limited space.
We are asking volunteers that are at higher risk for severe illness from COVID-19 or that live/work with people that are at high risk, to stay at home until the shelter-in-space order has been lifted.

Volunteers must commit to at least one shift per week, for the next three months.

Masks or cloth face coverings are required. 
Volunteer orientations are canceled until further notice. If you are interested in volunteering to help fill our most urgent volunteer needs, please sign-up here.
If you are interested in scheduling a weekly volunteer shift:
Attend a New Volunteer Training session. These 90 minute sessions are held every Wednesday at 6pm in our office at 730 Polk St. 
Bring a negative Tuberculosis (TB) test to the training. This is required before you can begin your first volunteer shift. 
Please be ready to make a 3 month commitment. For students, we ask you to commit to volunteering for 40 hours during one semester. Please have your calendar ready and be prepared to sign up for your committed shift the night of your training. 
For safety reasons, you must be at least 15 years old to volunteer in our kitchen, grocery center, or special events. 
Weekly volunteer opportunities: