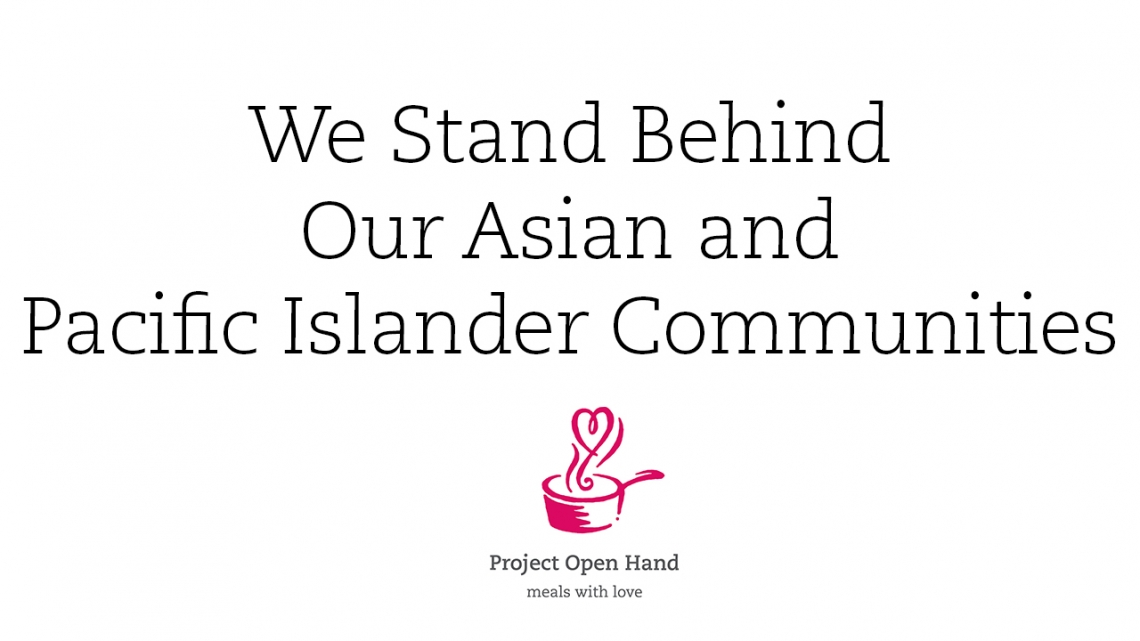 We wish to make a stronger statement as violence in our Asian communities continue since the massacre of eight victims, six of whom were Asian women in massage spas in the Atlanta area.
Our statement on 3/17/21 not only included initial factual errors about the victims, but we did not adequately call out and condemn the xenophobia, racism, misogyny and hate perpetrated in that crime.
We, at Project Open Hand denounce violence and this act of domestic terrorism in addition to all the hate crimes perpetrated against the Asian community this past year.
We are concerned about the safety and security of our Asian and Asian American clients, volunteers, staff and communities at large.
As crimes against the Asian American and Pacific Islander (AAPI) community continue to occur, we again invite you to review the recommendations in our previous post on 3/17/21 should you be witness to, or experience a hate crime (courtesy of Stop AAPI Hate.) https://stopaapihate.org/