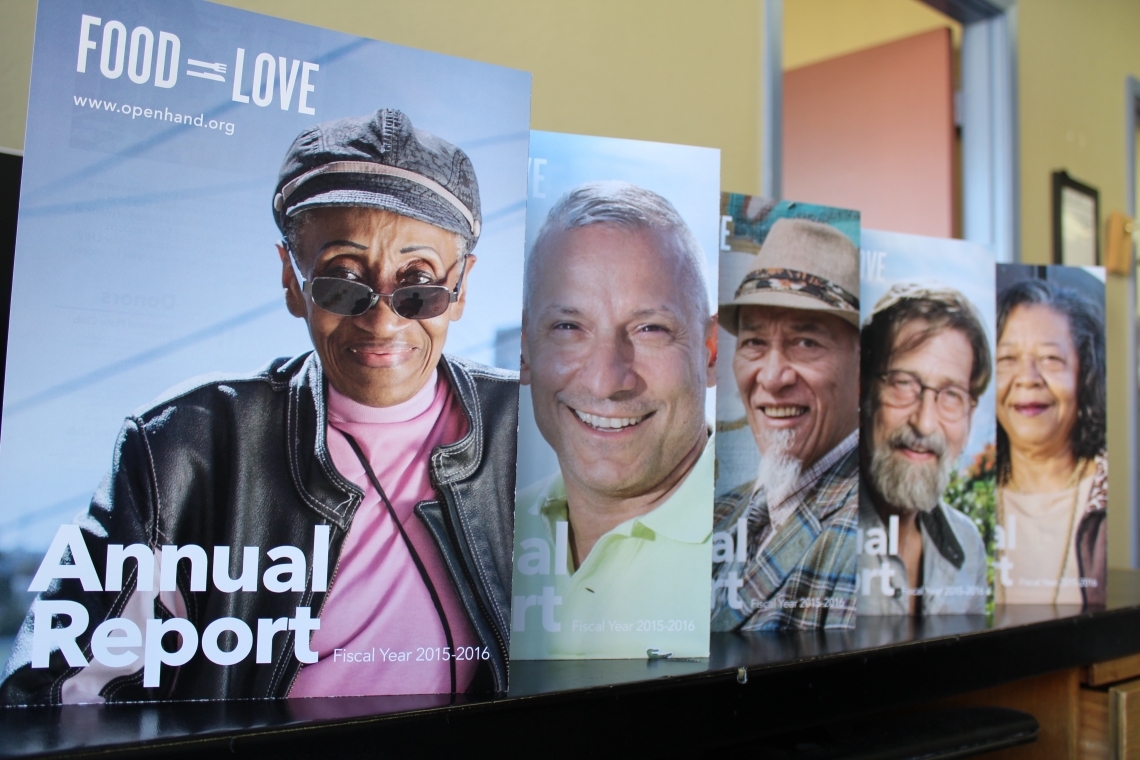 Project Open Hand is committed to fiscal openness and integrity.  Our fiscal year runs from July 1 to June 30. During Fiscal Year of 2015-2016 our total revenue was $11,848,947 and our total expenses were $11,685,378, which were used to provide 900,765 meals with love to seniors in our community and neighbors battling critical illness. From each dollar spent, $0.74 went to program expenses, and $0.26 to development and management expenses. 
Download a PDF of the Project Open Hand Annual Report Fiscal Year 2016-2017.
Our financial statements are audited each year by independent auditors. View our Fiscal Year 2016-2017 Audited Financials.
View our Fiscal Year 2015-16 Form 990.
To request a copy of these documents or for other financial questions, contact Project Open Hand Chief Development Officer, Mary Dunbar at [email protected] or (415) 447-2410.