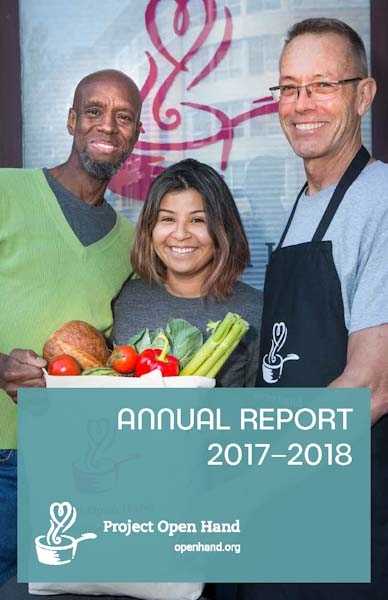 At Project Open Hand, the fiscal year runs from July 1, (prior year) to June 30 (current year.)
Download a PDF of the Project Open Hand Annual Report 2017-2018.
Our Federal Tax ID or EIN (employer identification number) is 94-3023551.
Download a PDF of our Form 990 2017-2018.
Our financial statements are audited each year by independent auditors (2017-2018 pending.)
To request a copy of these documents or for other financial questions, contact Interim Vice President of Development, Amor Santiago at [email protected] or (415) 447-2410.