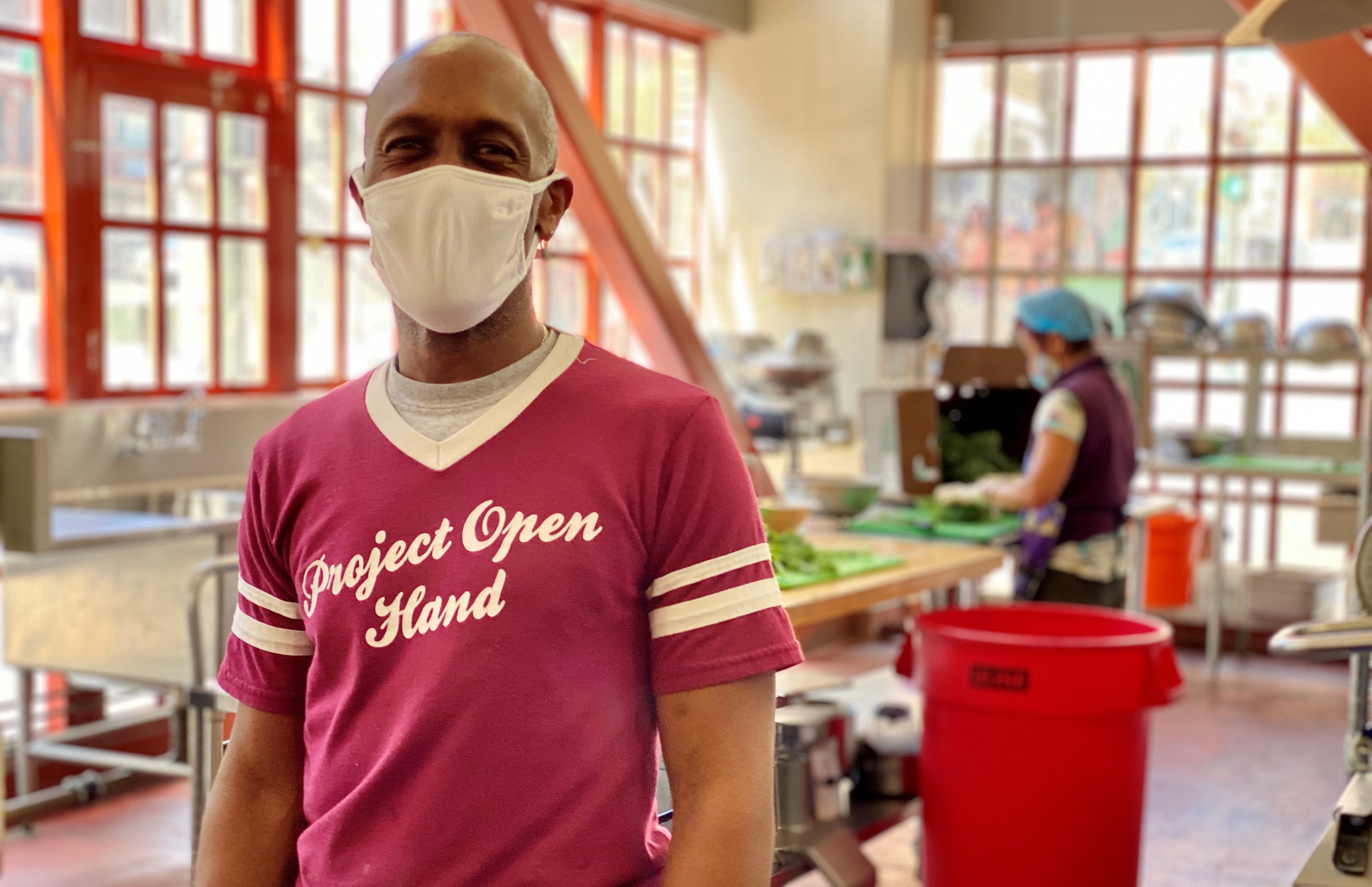 Please note that on-site opportunities are limited to San Francisco and we cannot accomodate every request.
On-Site Group Opportunities
1) Small groups of 3-10 people can sign up for Kitchen shifts to help meet our most urgent needs. Please sign-up for a shift here or email [email protected] for availability for small groups.
2) Large groups of up to 15-20 people can sign up for Warehouse shifts  Mondays - Fridays. To inquire about a shift please complete our Group Volunteer Inquiry Form and review the guidelines below.
Volunteer Shift: 9:00am – 12:00pm or 12:30pm – 3:30pm (Monday - Friday)
Vaccine Requirement: Provide proof of COVID-19 vaccination prior in-person to a Volunteer Coordinator on the day of your shift.
Health Guidelines: Check your health prior to arriving to your scheduled volunteer shift. If you feel sick, please stay home.
Minimum Age Requirement: 15 years old
---
Off-Site Group Opportunities
Host a Toiletry Drive - Help provide essential items that are often financially out of reach to our low income, chronically ill clients. We accept new, unopened items such as shampoo, body wash, and deodorant. 
---
Event Partnerships
Project Open Hand participates in community events and hosts fundraising events throughout the year. As an event partner, your team can volunteer and financially sponsor these events.
---
Questions? Please email [email protected]
Updated 7/15/22