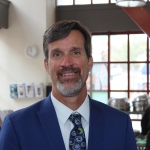 Paul Hepfer
Chief Executive Officer
In his role as CEO, Paul has been instrumental in continuing to leverage and expand Project Open Hand's relationships with government partners, health plans and providers, private funders, donors and volunteers. As an advocate for medical nutrition intervention, he furthers the mission of educating healthcare payers and providers on the role of medical nutrition in health outcomes. Paul brings more than 20 years of experience in community health and wellness services. He previously served as senior vice president of programs for The Health Trust in San Jose and Santa Clara County for 13 years. In that role, he provided vision and leadership for The Health Trust's entire portfolio of services, including HIV/AIDS programming, Meals on Wheels, the Jerry Larson Food Basket, community-based chronic disease prevention and management services, and a wide range of supportive housing programs. Prior to joining The Health Trust, Paul was chief operating officer at Via Services for two years and executive director of Wellness and Education for the Pueblo of Sandia Native American Reservation in New Mexico for eight years. Hepfer holds a B.S. in Physical Education from Indiana State University and an M.S. in Park and Recreation Administration with a specialization in Therapeutic Recreation from Indiana University.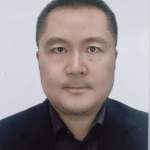 Herbert Dong
Chief Administrative Officer
Herbert has nearly two decades of management experience and consistent success in achieving mission, revenue, cost, productivity and goals. He has a diversified career background in IT, government, NGO, start-up and multi-national companies. Herbert holds his BS degree in Automatic Control and EE. He also has an MBA degree with an established record of success in significant growing enterprise value.
Prior to joining POH, Herbert was the Associate Director at APA Family Support Services. He also worked at Siemens, Datacraft Asia, Net&Data Computer in various business management roles.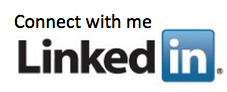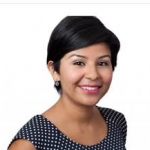 Ana Ayala
Vice President of Programs
San Fernando Valley native, Ana Ayala has joined the Project Open Hand team as Vice President of Programs after ten years living in San Francisco and working at places including AIDS Walk San Francisco and Catholic Charities, where she held roles ranging from administrative to events, development, and fundraising. For the past five years, Ana worked in programs at Catholic Charities. She speaks fondly of her role in Star Community Home -- a shelter for women and children, which Ana helped implement within a three-week timespan. The project was intended to run for 18 months, but was so successful that it is still active today.

Jonathan Jump
Vice President of Operations
Jonathan Jump moved to San Francisco in 2000 and led fundraising operations for the San Francisco AIDS Foundation and AIDS/LifeCycle for twelve years before taking over Shared Services at Room to Read, an international literacy and girls education non-profit based in San Francisco and serving children throughout Asia and Africa. With more than two decades of experience intersecting strategic planning, operations and customer service, Jonathan is passionate about implementing time saving and innovative tools that allow staff to work smarter in a resource challenged environment and advocating for solutions that integrate the organization's mission in meaningful ways. "I want to be the first person that others think of when they need a problem solved. Put simply, I love helping the people that help people."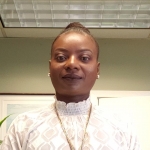 Onome Okulolo
Vice President, People and Culture
Onome Okulolo, born in Nigeria, West Africa, moved to the Bay Area as teenager.  Graduated from the University of California at Berkeley with a B.A in Political Science with emphasis in International Relations.  Onome has over 16 years of experience in Human Resources and loves to balance the needs of the employer with those of the employees.  A great believer that the HR department is the bridge connecting the employer with the employees.  "HR is here to make sure the employees have a happy tenure during their stay with the company/organization."