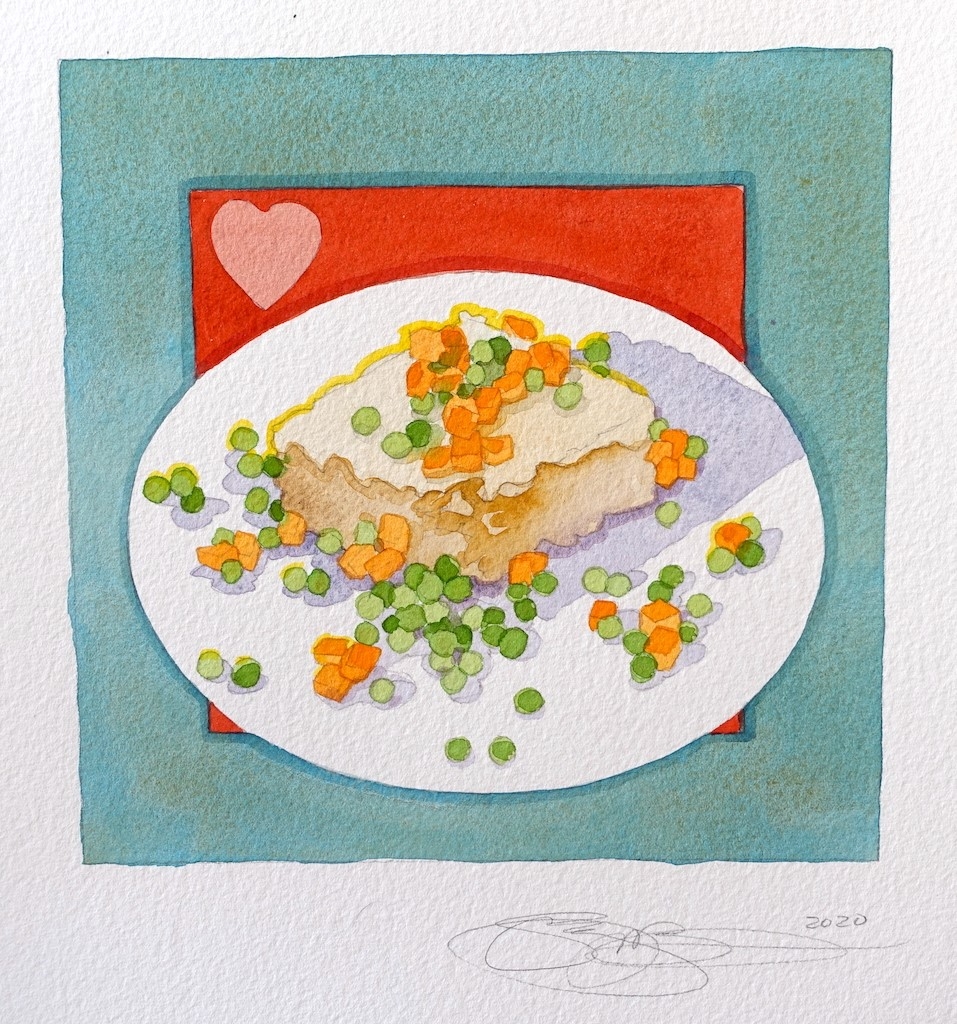 Tempeh Shepherd's Pie
(Serves 8 portions)
Ingredients and Directions
Tempeh - 1-1/8 lb
Peas, Green, frozen - 8 oz
E-Mushroom & Herb Sauce - 2.5 cup
E-Mashed Sweet Potatoes - 4 cup
Cheese Blend, Italian/Romano/Parmesan - 4 oz
DAY BEFORE: Defrost tempeh.
PREP:
Crumble tempeh using food processor.
Spread evenly in a sheet pan.
Toast in 400F oven for 30 minutes or until golden and crispy.

TEMPEH & VEG MIXTURE:
Combine crumble tempeh, peas & carrots and sauce together.
Mix well.
**Note: Sauce is from main production.
Prepare mashed sweet potato as per recipe.
TO ASSEMBLE SHEPHERD'S PIE: VOL/QTY PER 2" PAN = 12# EACH:
2" hotel pan - spray well with non-stick cooking oil.
4 cups (approx. 2.5#) :        Mashed SW. potato at bottom of pan. Spread evenly.
6 pounds+ 6oz :      Tempeh and veg mixture.
4 cups ( approx 2.5#) :      Mashed sweet potato on top. Spread evenly.
8 ounces :      cheese, sprinkle evenly on top of casserole.
Bake in 400F oven for 15 minutes or until bubbly around the edges and top is golden.
Slice into portions

Calories
346 kcal
Carbs
42.5 gm
Protein
20.0 gm
Fat
12.3 gm
% Cal/Fat
30.7 %
Chol
16 mg
Sodium
522 mg
Fiber/Dtry
6.3 gm
Calcium
250 mg