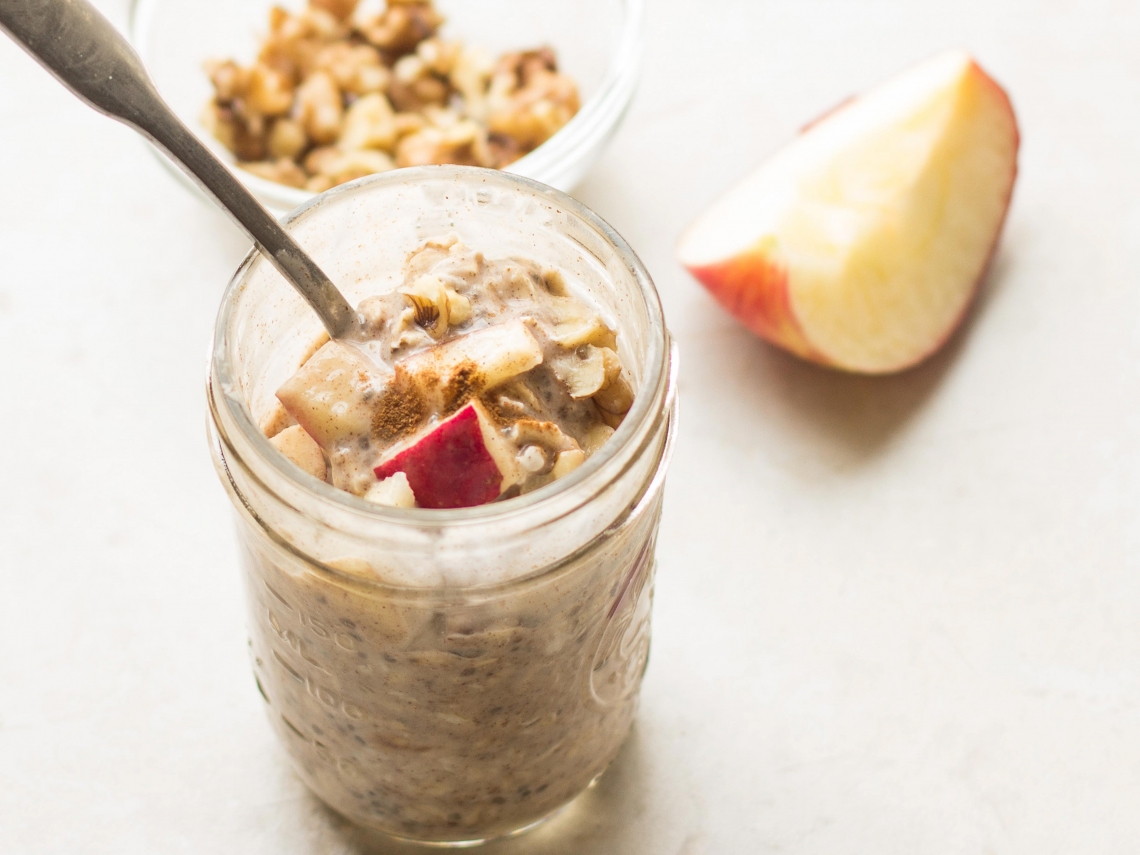 ½ cup oatmeal
½ cup low fat milk
½ teaspoon vanilla extract
¼ teaspoon cinnamon
½ cup fat-free plain yogurt
1 small apple, diced
In a medium bowl: mix oats, milk, ¼ teaspoon of cinnamon, and ¼ teaspoon vanilla extract.
Cover and refrigerate for at least 6 hours, until oats are soft and have absorbed most of the liquid.
In a small bowl: mix yogurt with ¼ teaspoon of vanilla extract.
In a tall glass or bowl: mix (or layer) the oatmeal, yogurt, and apples.
Other Ideas:
Heat oatmeal in the microwave in the morning.
Substitute low fat milk with another milk alternative of choice.
Add extra spices such as hazelnut and nutmeg for more flavor.
Add granola or mixed nuts for a little crunch.