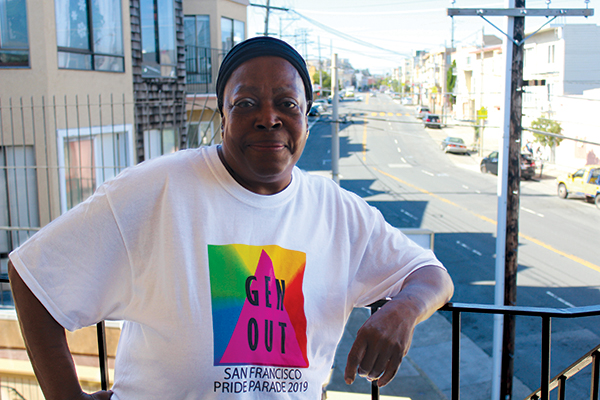 Brenda remembers the exact moment and time. It was 2 a.m. She was unwinding after a long day's work, watching television.
"A commercial came on that said, 'If you're this age, you need to do a breast self-exam,'" Brenda said. So, as instructed, she did the exam and, as she put it, "I felt a lump."
She was diagnosed with breast cancer 14 years ago, and since then, she's been fighting for her life! "I was hysterical. Cancer means death," she said.
Doctors performed a lumpectomy on Brenda followed by chemo and radiation therapy in the days and weeks that followed.
Her cancer went into remission for the next seven years. But in 2012, doctors spotted three different lumps on her breast. They performed a mastectomy and put her on chemo pills.
That's when Brenda heard about Project Open Hand through a hospital case worker. With a referral from her medical provider, she was signed up immediately.
A registered dietitian met with Brenda soon after, spoke to her about our nutrition intervention and ensured she'd start receiving medically-tailored meals that meet the dietary requirements for clients with cancer.
"They gave me a nutrition plan for every day to ensure I got what I needed to keep my metabolism up. They taught me how to stay healthy," she said.