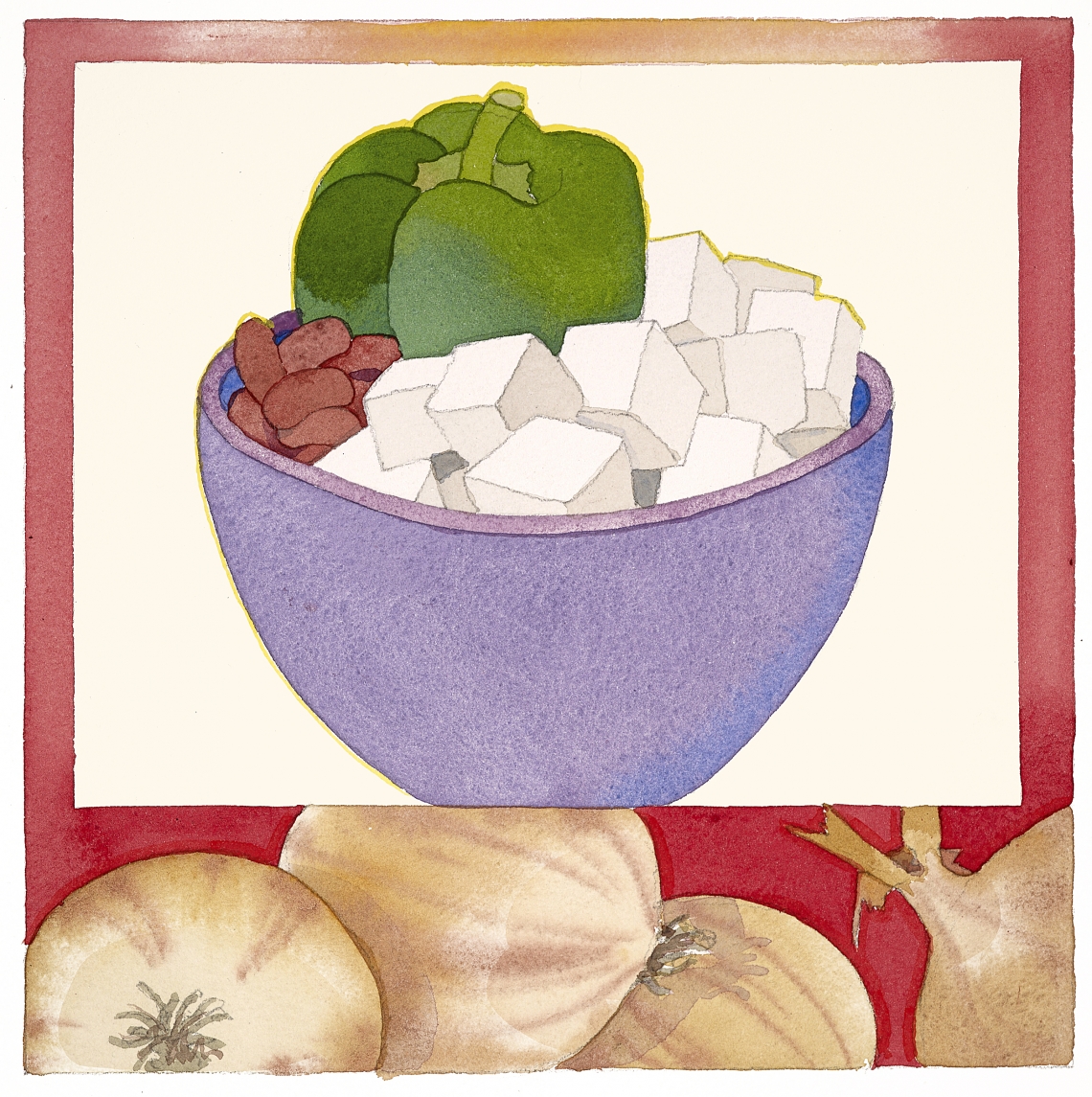 Cajun Tofu and Red Bean Stew
Ingredients:
8 oz Tofu (Firm), cut into small ¼" diced
4 oz Olive Oil
1/2 lb Dried Red Beans – Soaked overnight and cooked till tender
4 oz Onion, 1/4" diced
4 oz Green Peppers, 1/4" diced
4 oz Celery, 1/4" diced
4 oz Diced Tomatoes in Juice
4 oz Carrots, 1/4" diced
2 oz Chopped Parsley
Cajun Spice Mix:
2 oz Whole Fennel Seeds - ground
½ tsp Cayenne Pepper
1 tsp Smoked Paprika
1 tsp Oregano
1/2 tsp Dried Thyme
1 tsp Ground Black Pepper
Instructions:
1. In a medium pot cover beans with water and bring beans to a boil.
2. Simmer and Cook till just tender. When done, drain and reserve ½ cup of liquid to add to the stew.
3. Toss diced tofu in 2 ounces of the olive oil, spread on a baking tray and toast until golden brown in a 350* oven.
4. In a medium sized pot heat remaining 2 oounces of olive oil and sweat onions for a few minutes over medium heat.
5. Add carrots and celery, diced tomatoes, reserved liquid and spice mix.
6. Cook for 15 minutes.
7. Add Beans, toasted tofu and green peppers to vegetables. Mix well and cook for 5 additional minutes to blend flavors.
8. Remove from heat and add chopped parsley.
This vegetarian dish goes well on its own or can be served over a plate of rice.