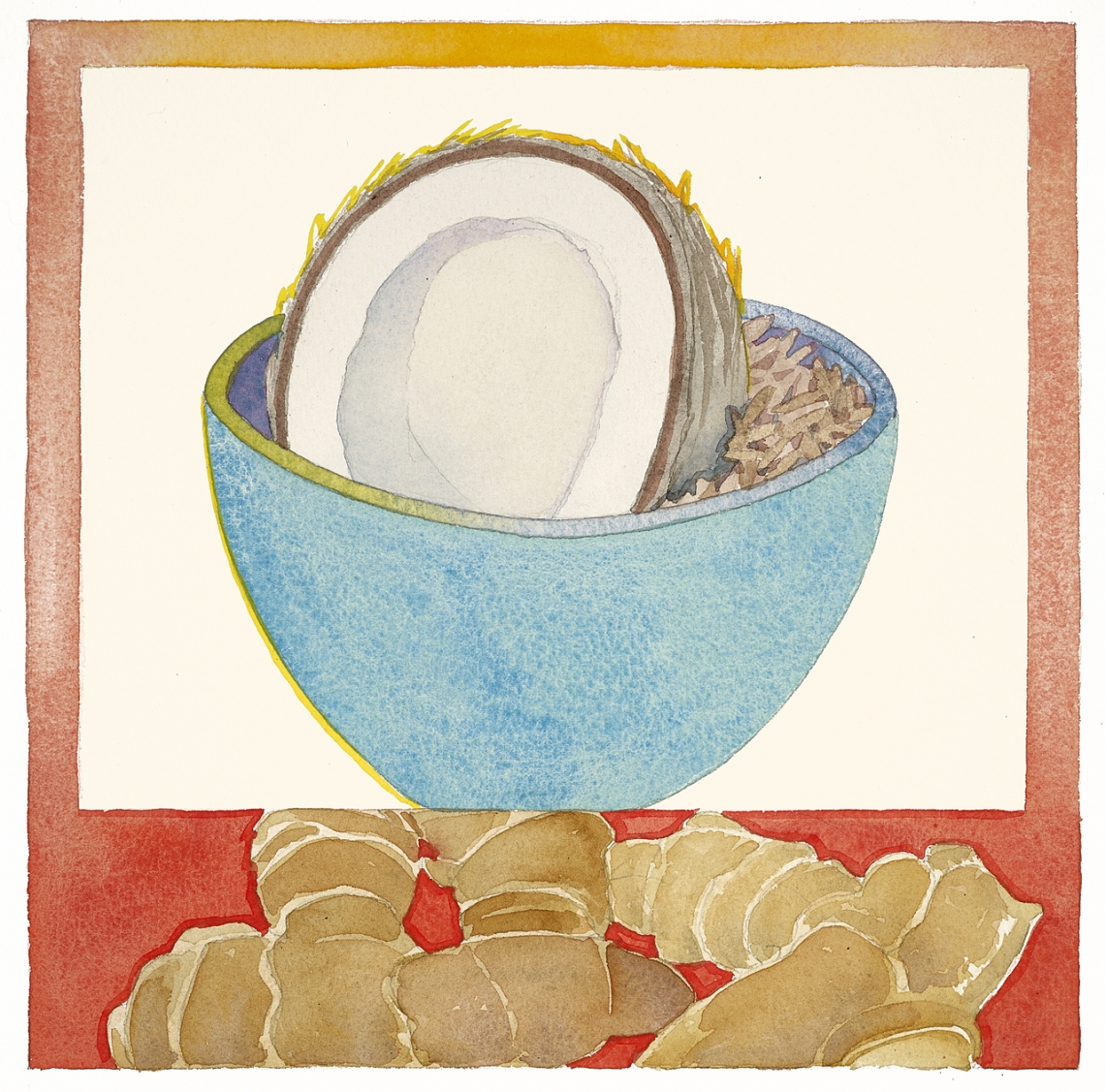 COCONUT BROWN RICE
Serves 8
2 cups brown rice
1 tbsp oil
1-cup coconut milk
3 ½ cups water
½ cup sweetened coconut flakes – toasted golden brown
1 garlic clove – smashed
1 tsp ginger – peeled & grated
4 tbsp cilantro – chopped
½ tsp salt
½ tsp black pepper
1. In a medium pot, heat oil and smashed garlic.
2. Add rice, stirring while heating for two minutes.
3. Add water, coconut milk and grated ginger, stir and bring to a boil.
4. Cover pot. Reduce heat and allow to simmer for about 20 minutes or until water seems to have absorbed.
5. Turn off heat and stir rice.  Cover and allow to steam, for 20 minutes, stirring occasionally.
6. When you are ready to serve, stir toasted coconut flakes and chopped cilantro into rice.
This wonderfully aromatic Rice is a favorite on our menu.
We often serve it alongside Thai beef w/ Basil, Tilapia with Sweet & Sour Sauce & roasted Broccoli or Mongolian Beef.