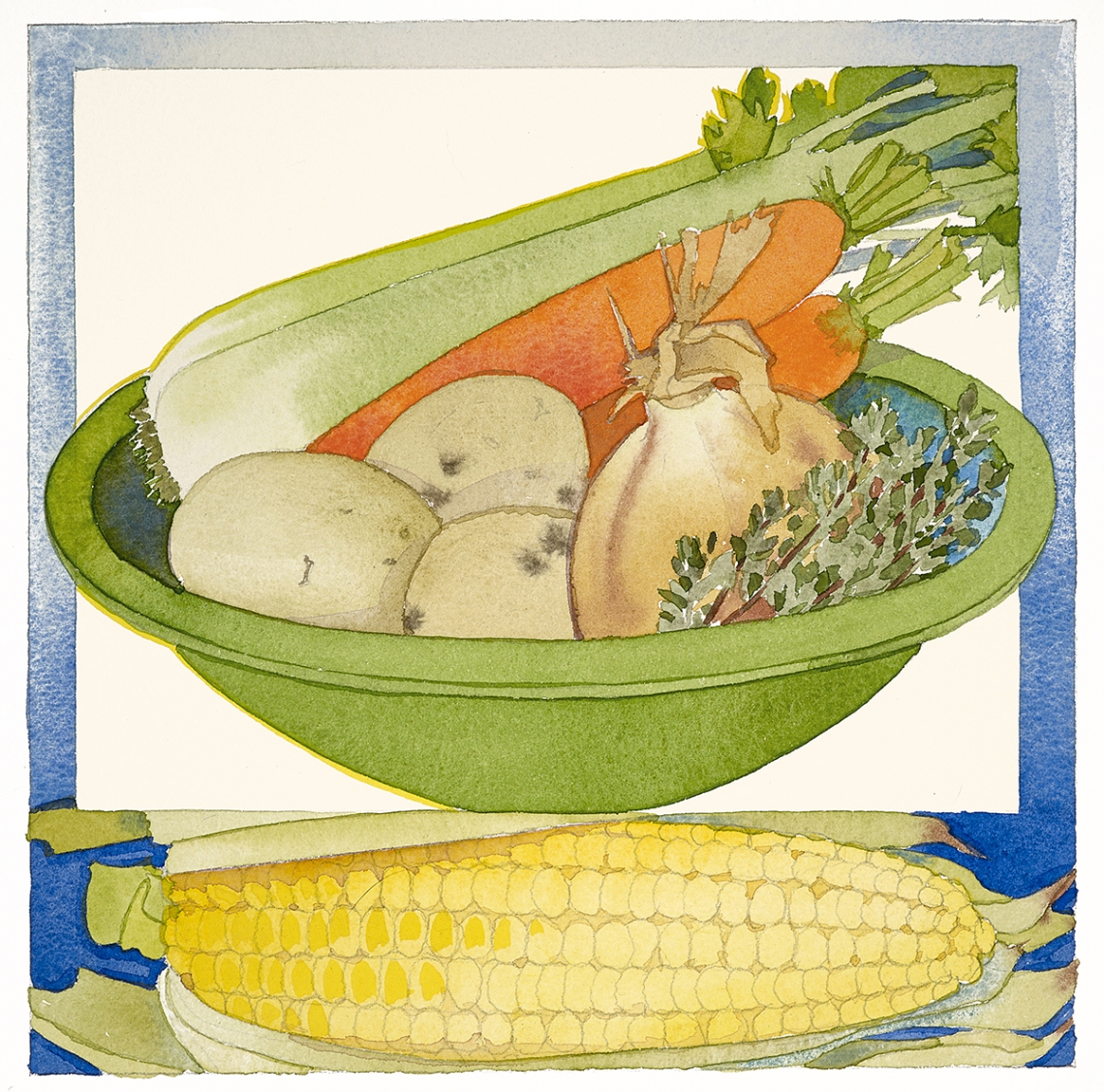 CORN AND POTATO CHOWDER
8 oz onions – ¼" diced
8 oz celery – ¼" diced
8 oz carrots -1/4" diced
2 cups whole kernel corn
3 cups potatoes – peeled, ½" diced
½ cup green peppers , ¼" diced
2 oz butter
1 oz oil
½ cup flour
2 qts water
2 qts milk, reduced fat, 2%
1 tsp dried thyme
1 tbsp salt
1 tsp paprika
1. In a medium saucepot, heat oil and butter and sauté onions, celery, carrots, and potatoes for 5 minutes.
2. Add flour to vegetables and mix well.
3. Add cold water and spices. Stir until smooth with no lumps.
4. Add corn and bring to a boil. Simmer gently for 20 minutes or until potatoes and carrots are tender and soft to the touch. Chowder should thicken naturally from the flour and potatoes as they cook and break down.
5. Add milk and diced peppers and stir until smooth. Simmer for another 5 minutes, allowing chowder to thicken again.
6. The chowder should coat the back of a soup spoon without running off.
7. Taste and serve 8 oz portion.