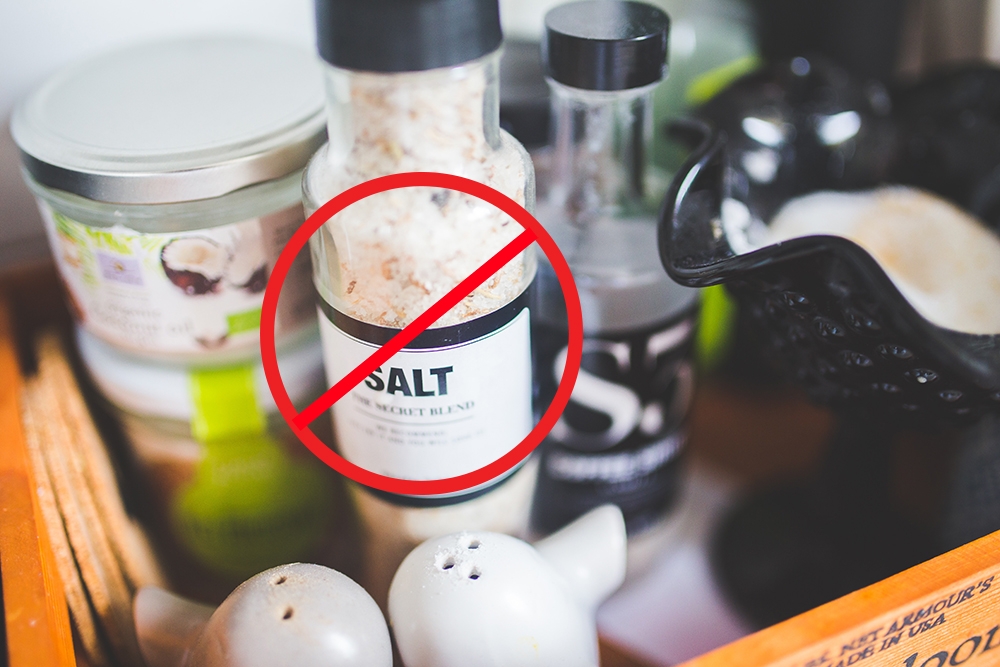 Why is it important to eat a low sodium diet? Many Americans find it difficult to limit their sodium intake due to the high amount of hidden sodium in our foods and increased intake of processed food. According to the CDC (Centers for Disease Control and Prevention), most Americans tend to consume over 3400 mg of Sodium per day, which is close to two times the recommended intake of sodium, less than 2300 mg (1 teaspoon) from the 2015 Dietary Guidelines for Americans.
It is important to follow a low sodium diet to help manage your blood pressure. Individuals struggling to manage their blood pressure have an increased risk for cardiac issues in the future. It's time to take control of their life and it starts with leaving the salt shaker on the table!

Tips to decrease sodium:
•Spice it up! Use spices and other salt-free herbs or herb blends like Mrs. Dash. Use lemon juice, garlic and other fresh peppers to add more flavor to your meals. Don't be afraid to explore different flavors, and spices from around the world.
•Ask for no salt when ordering at a restaurant and reduce portion sizes.
•Read the label! Try buying salt-free to low sodium foods
What does the label say?                  What does this mean?
Salt Free/ Sodium Free                       Less than 5mg per serving
Very Low Sodium                               35 mg or less per serving
Low Sodium                                         140 mg or less per serving
Reduced Sodium.                               At least 25% less than original product recipe
Light in sodium/ lightly salted       At least 50% less than original product recipe
No-Salt Added/ Unsalted                 No salt added during processing but the product may not be salt free.