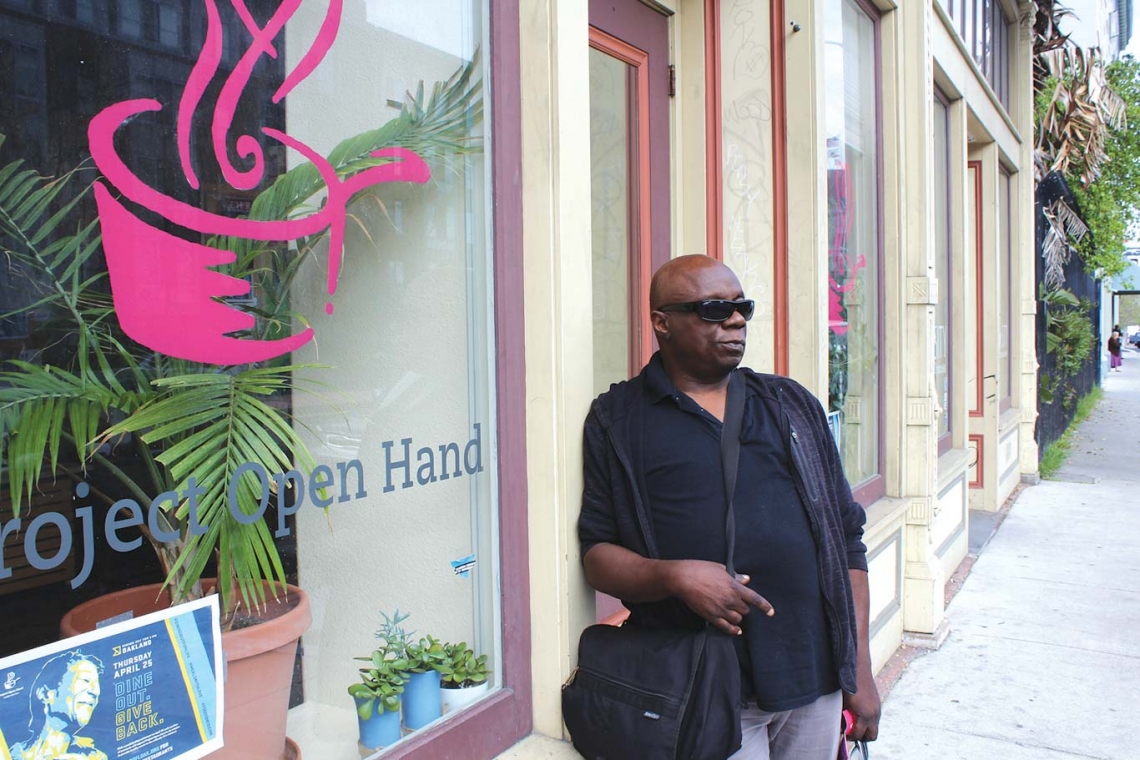 Byron is a multi-talented artist. He's a trained classical pianist and a cosmetologist. Now, he is at the tail end of authoring a book on how slavery's remnant effects linger over his family's mental health.
"I started doing things that I would love to do, that I was passionate about," Byron said. "I was devastated when I found out, but I really wanted to live more. I didn't feel like I had lived. I just wanted to do more. So, I just picked myself up."
Byron, a native of Chicago's Southside, was diagnosed with HIV in 1990. He has tried every form of treatment from medications to natural remedies.
Then he focused on his nutrition.
"I never been an alcohol person. I'm not a drug person. I kept asking myself," Byron said. "I'm pretty active."
With a referral from his doctor in Oakland, he began receiving Project Open Hand medically-tailored meals in 2006 and eventually saw his health improve.
Byron, with guidance from Project Open Hand registered dieticians, has continued to focus on eating nutrient-rich foods and educating himself on better nutrition. Gone are the days of hamburgers and fries.
Today you will find Byron's fridge filled with fresh vegetables from the Project Open Hand grocery center in Oakland, especially Swiss chard, a must-have in all his dishes.
"I'm incorporating it into my diet all the time. When I go shop now, I put Swiss chard on the list. I love it," Byron said.
Project Open Hand prepares over 2,700 medically-tailored meals and distributes 200 bags of groceries a day to clients like Alameda resident Byron, who need nutrient-rich vegetables incorporated into their diet.
Byron, a believer in the Food is Medicine movement, says, "The body is like a computer, it's important to maintain it well. It's one of the reasons why I'm still alive and why I am here today."