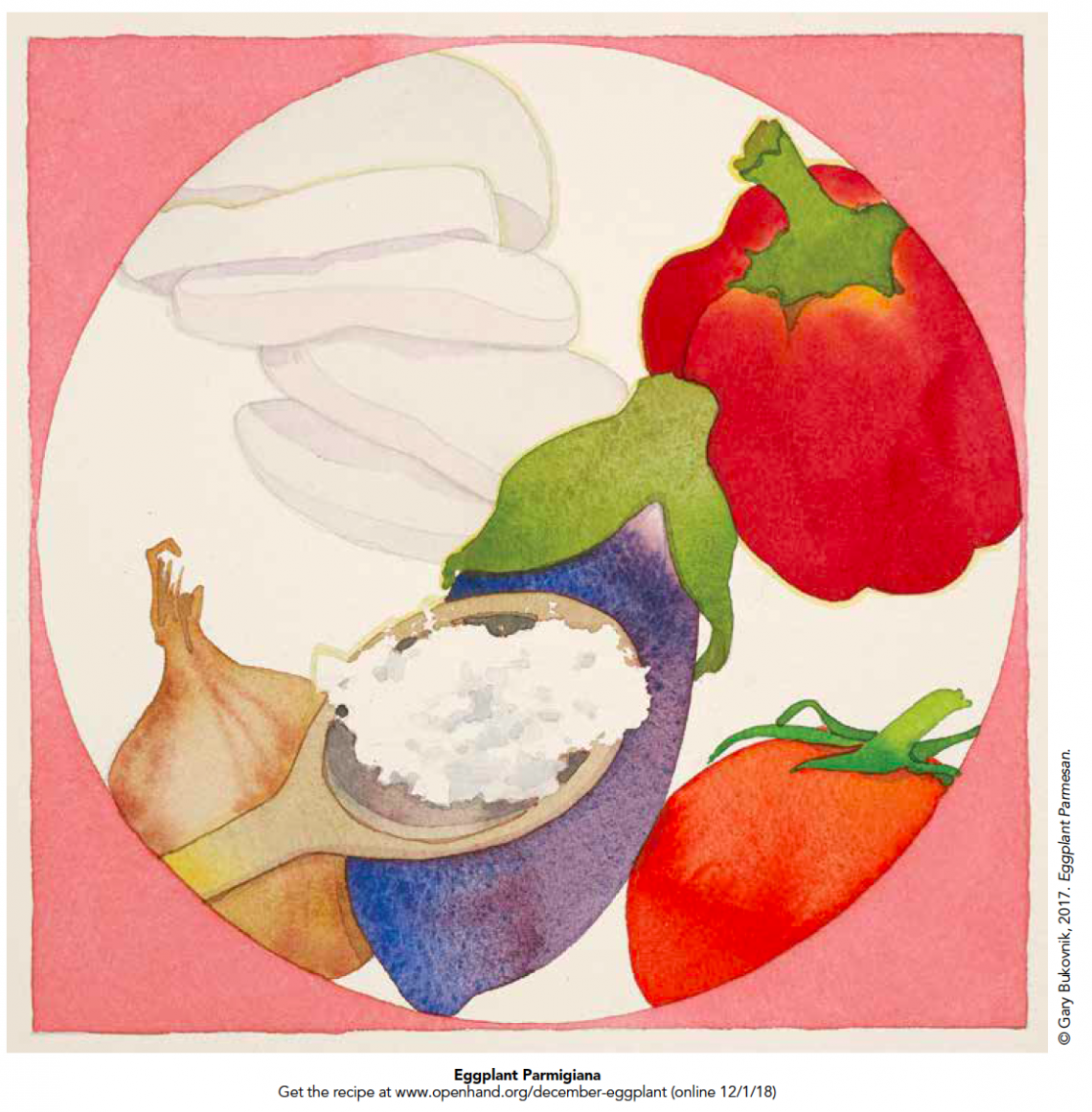 Eggplant Parmigiana
(serves 4-6)
Ingredients:
2 Eggplant, thinly sliced (1/2"thick), lengthwise
1 tablespoon salt and pepper mix
1 teaspoon ground cumin
1/2 cup extra virgin olive oil
1/2 cup basil leaves, chopped
2 cups tomato sauce
1.5 cups mozzarella cheese, grated
Directions:
1. Toss sliced eggplant with olive oil (reserve 1-2 tablespoon) and season with salt, pepper and cumin.
2. Spread in  single layer on a baking tray and roast for  10 minutes at 350*.
3. Allow eggplant to return to room temperature.
4. Grease baking dish with remaining oil.
5. Spread 1/2 cup tomato sauce on bottom of  dish.
6. Spread one layer of roasted eggplant over sauce using 1/3 of eggplant, then spoon 1/2 cup tomato sauce.
7. Add 1/3 of chopped basil over sauce and cover with 1/3 of shredded mozzarella.
8. Spread another layer of eggplant and repeat; spooning another 1/2 cup tomato sauce over eggplant, top with 1/3 of chopped basil and cover with 1/3 more mozzarella; continue until eggplant, sauce, basil and mozzarella are included.
9. Cover evenly with parchment paper and press mixture lightly into dish.
10. Wrap with foil and  bake at 350* for 45 minutes or until internal temperature reaches 165* for 15 seconds.
 11. Remove foil and parchment and return to oven for 5 minutes to brown on top.
12. Allow to cool, then slice  into 2* squares and serve. Garnish with fresh basil.