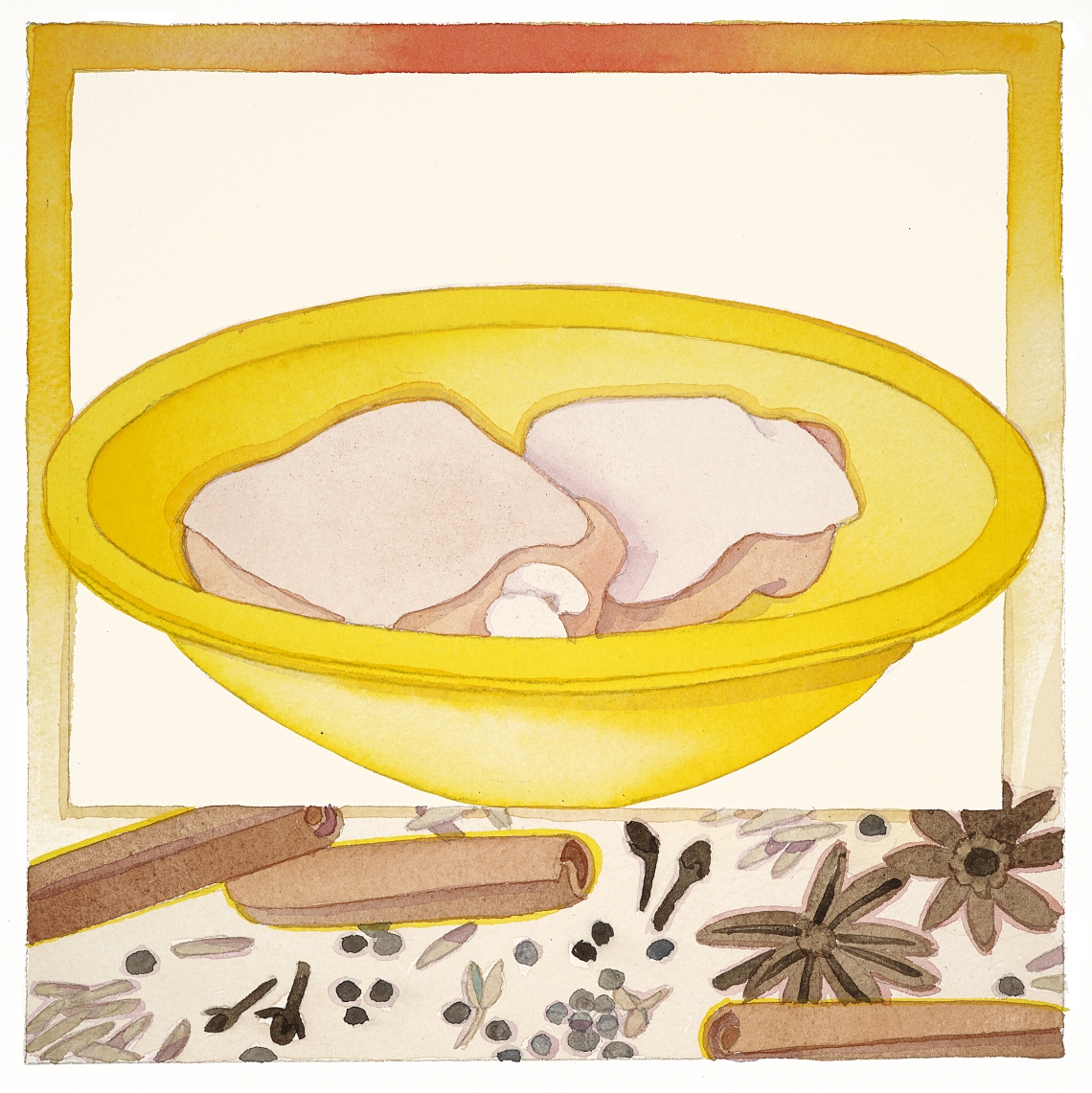 Ingredients
4-6 whole boneless chicken thighs
1 Tablespoon star anise
1 cinnamon stick
1 Teaspoon fennel seeds
1 Teaspoon whole cloves
1 Teaspoon Szechuan peppers
1 Tablespoon kosher salt
1 Tablespoon olive oil
Instructions
1. Grind spices together including star anise, cinnamon, fennel seeds, cloves, and szechuan peppers.
2. In a bowl, season chicken thighs with ground spices, add the salt, and oil. Mix well.
3. On a greased oven tray, roast thighs at 350* for 35 to 45 minutes or until the internal temperature reaches at least 170 degrees.
4. Enjoy!