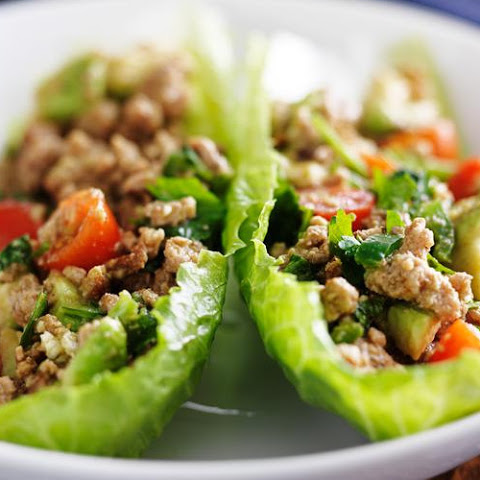 Ingredients (Serves 2)
½ bag GC ground turkey (roughly 6 oz)
½ cup diced red onion
1 head romaine lettuce
1 tablespoon olive oil
¼ teaspoon chili powder
¼ teaspoon oregano
½ teaspoon minced garlic
Salt and pepper to taste
Directions
Wash and cut lettuce into halves.
In a large skillet combine ground turkey, oil and garlic. Cook turkey until brown or reaches an internal temperature of 165 degrees Fahrenheit.
Once brown add onion, chili powder, oregano, salt and pepper.
Remove from skillet and serve warm inside lettuce to make a wrap.
Other Optional Veggies to Add: Carrots, celery, tomatoes, zucchini, and bell pepper!