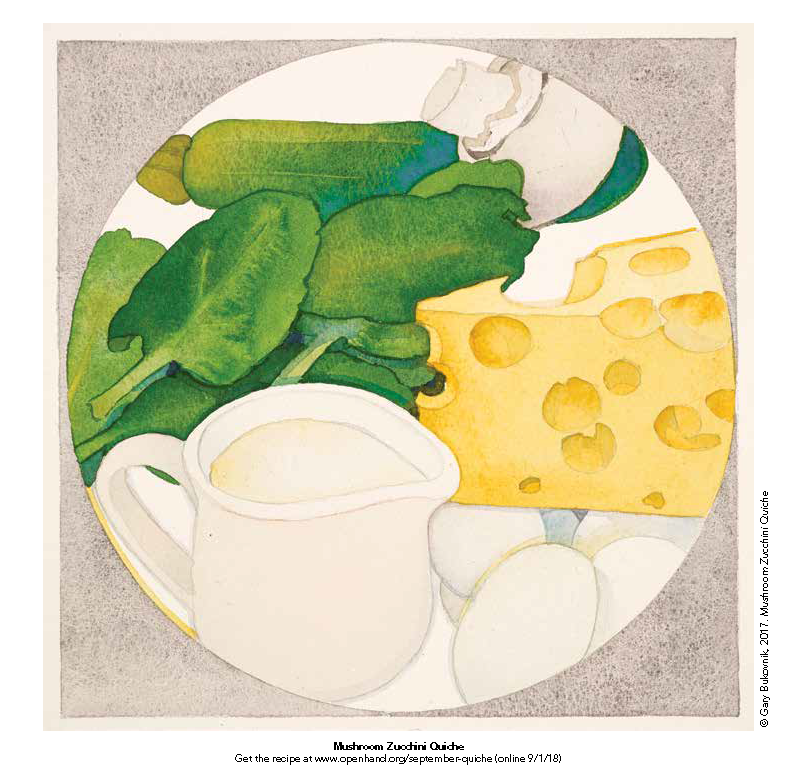 Mushroom Zucchini Quiche

Ingredients:
1/2 cup heavy cream
3  eggs, lightly beaten
8 oz mushrooms, sliced
8 oz  zucchini, sliced into coins
1 cup  spinach- rough chopped 
4 oz  sun-dried tomato- julienne thin
1/4 tsp paprika
1/4 tsp salt
9-inch pie shell
1 cup swiss cheese, shredded

Directions:
1. One Day Prior - Spread mushrooms, zucchini, or other vegetables on baking sheet and roast vegetables at 375-degrees for 8 minutes. Cool and chill.
2. Mix sundried tomatoes, chopped spinach and shredded cheese with paprika and salt. Fill pie shell. And spread evenly.
3. Combine eggs and heavy cream. Pour over vegetables in the pie shell. Liquid should fill and settle at the rim of the pie shell, without overflowing.
4. Preheat oven at 300* F and bake for 40 minutes until egg and cream custard is set and top is lightly brown.
5. Cool to room temperature. 
6. Cut pie into 6 even pieces and enjoy.