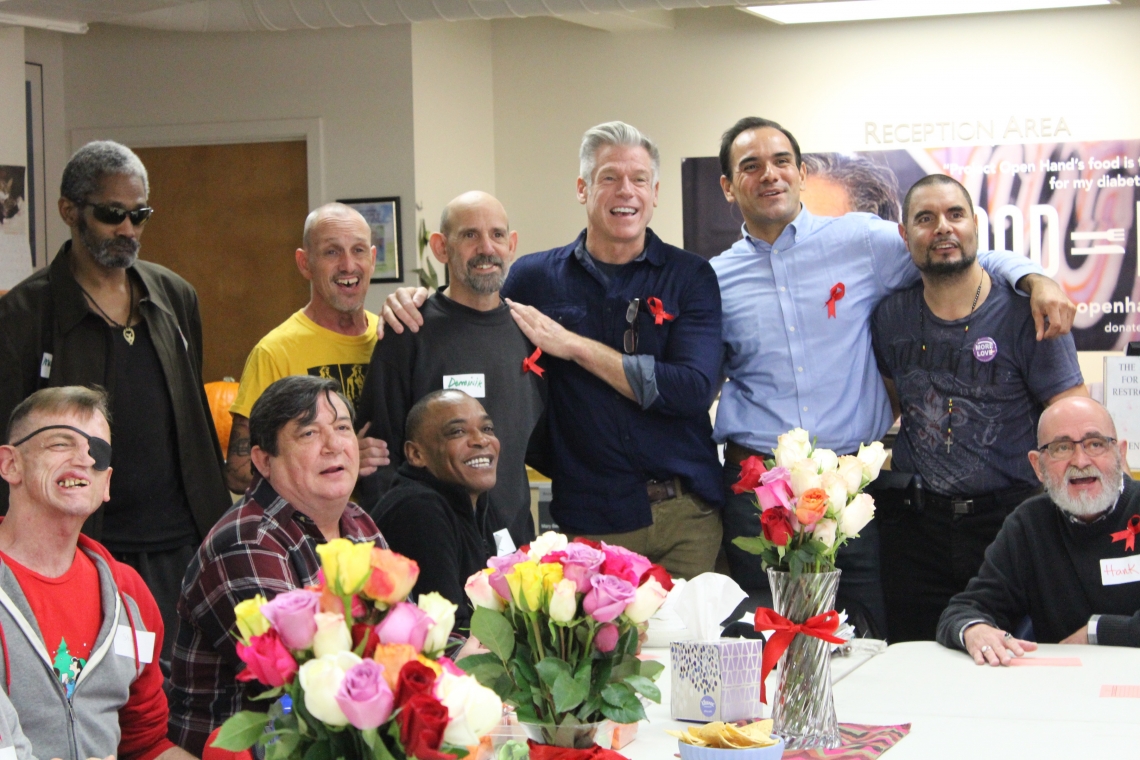 When members of the World Health Organization brought the international community together to commemorate the first World AIDS Day in 1988, Project Open Hand had just reached one of its first milestones: serving 500 meals with love a day to San Franciscans who were dying of AIDS/HIV.
Now, 28 years later, as Project Open Hand has become the largest provider of nutrition to HIV/AIDS community in the nation, the agency marks a new milestone. This fall, our longtime partner, Gilead Sciences, Inc., has expanded its support of our agency by awarding two grants to Project Open Hand totaling $450,000.
It's the largest foundation grant that Project Open Hand has received for programs since 1988.
"HIV is not over," said Project Open Hand CEO Mark Ryle. "There's not a single day that goes by when we don't have a client newly diagnosed with HIV come to Project Open Hand for help. These folks come to us because they know our services and model of care is so strong and that our food is medicine. They feel the love and support the moment they walk through our doors. We are so grateful to our Gilead partners for believing in our work and our science."
2016 Gilead Grant details
The first Gilead grant for $350,000 will support Meals and Nutritional Services for Persons with HIV/AIDS and seniors living with HIV/AIDS. The second grant for $100,000 will fund outreach to HCV (Hepatitis C Virus) populations at greatest risk in San Francisco and the East Bay, and will provide staffing, nutrition counseling and education for HCV at-risk populations.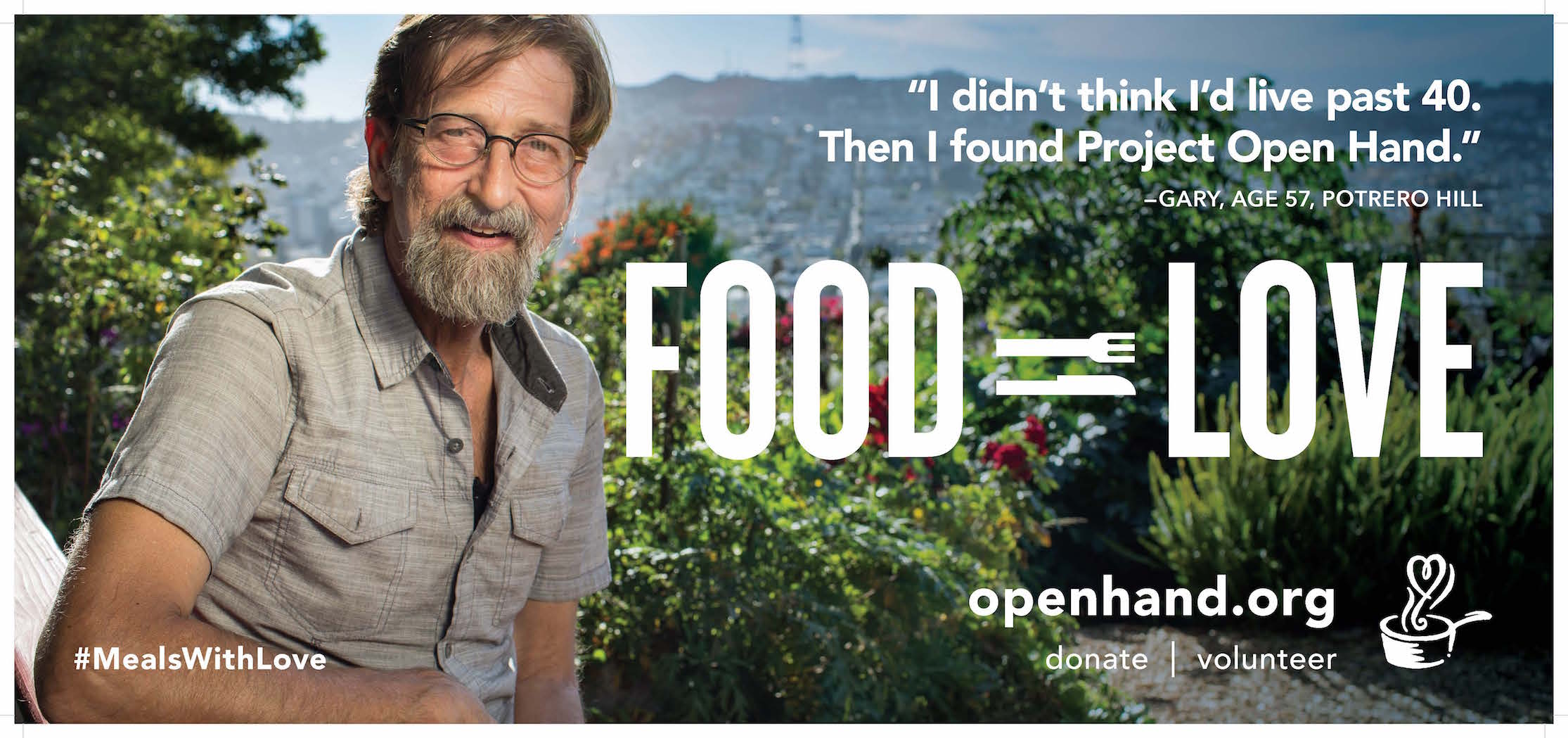 Prevalence of HIV in San Francisco and Alameda Counties
Of the nation's 929,646 people living with HIV (PLHIV), 12.9% live in California and 13.4% of those residents live in San Francisco. Among PLHIV San Franciscans, 36% are between the age of 50-50 and 22.3% are 60 and older.
Updates from the East Bay
Over in the East Bay, there are an estimated 5,649 Alameda County residents living with HIV, with 215 new HIV diagnoses in 2013 alone. The majority of newly diagnosed HIV patients are African American. (Statistics sourced from San Francisco Department of Health and Alameda County Public Health Department).
"It was in 1984 when I first had a friend who died of AIDS," said Vickie Giusti, who has been a client case worker at Project Open Hand's East Bay office since the first day the agency expanded to Alameda County in 1989.  "We were so naive, we thought he had a spider bite on his eye. We brought him everywhere to try and figure out how to help him."
Vickie says she has learned so much since then and she's proud to be a part of the impact that Project Open Hand has made to empower and improve the lives of those with HIV. She is being honored this month with a Community Service Award from the Office of AIDS Administration in Oakland for extraordinary achievements in battling HIV/AIDS.
"It used to be that if you hadn't seen a client with HIV for a few days, you would fear the worst - and that they had died," says Vickie. "Nowadays, not seeing someone for a week often means they're actually doing better. I'm proud to know that something as simple as Project Open Hand providing a meal to someone living with HIV can improve their health in so many different ways. We are so grateful to have expanded support from Gilead to keep making an impact for our community."