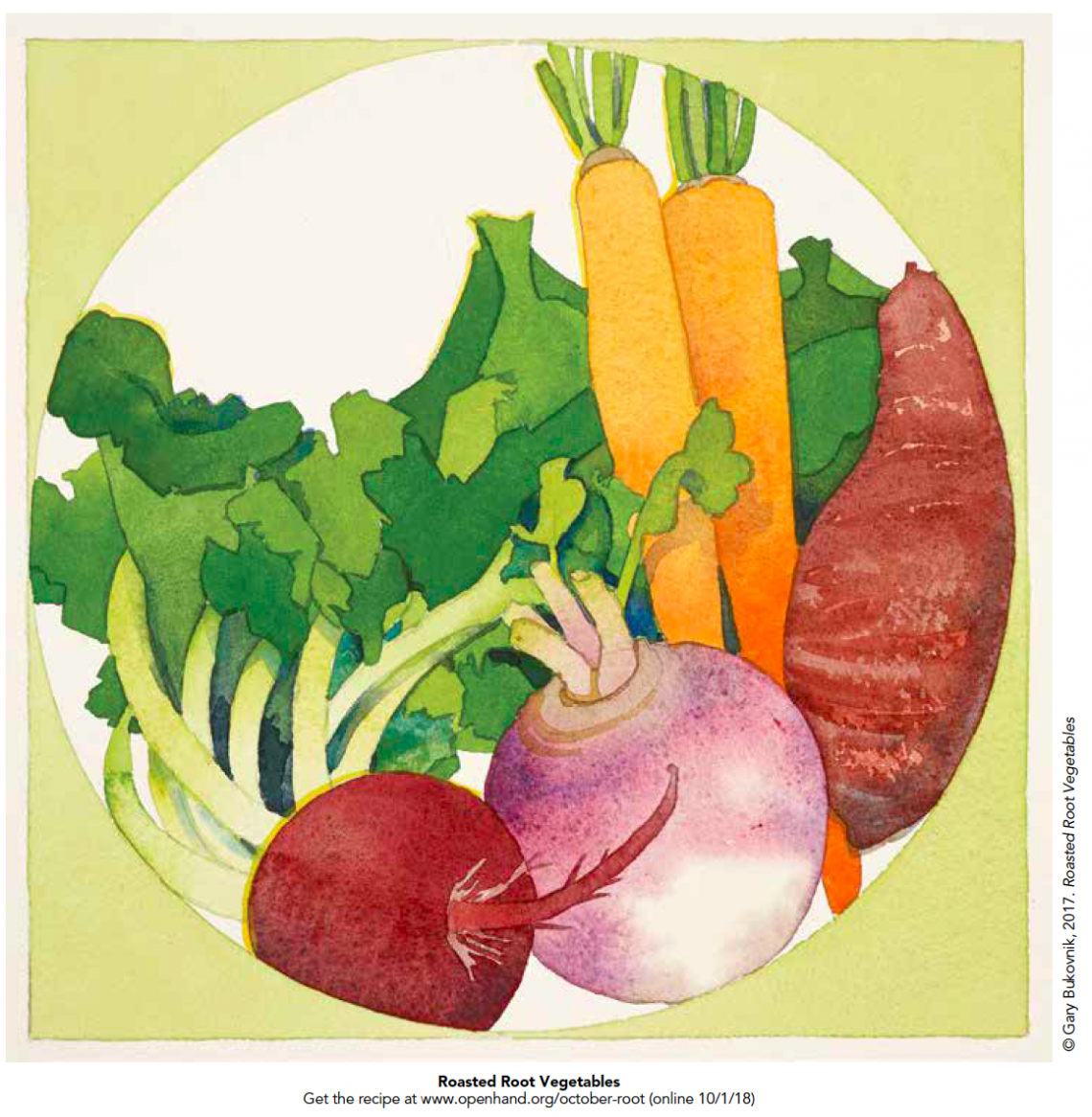 Roasted Root Vegetables
Ingredients:
8 ounces Parsnip, peeled and cut ½" coins
8 ounces Sweet Potato, ½ "diced
8 ounces Carrot, peeled and cut ½" oblique
8 ounces Turnip, peeled cut in ½" battonets
8 ounces Rutabaga, peeled, cut ½" diced.
2  Tablespoons Oil
1 sprig fresh Thyme, chopped
1 Garlic clove, sliced
Pinch salt and pepper
Directions:
1.  Preheat oven to 350*.
2.  Toss all cut vegetables in a large bowl with oil, fresh herbs and salt and pepper.
3.  Spread evenly onto 2 half-sheet baking trays sprayed with oil.
4.  Roast vegetables until just tender, approximately 50 minutes.
5.  Allow to cool to room temperature and serve as a side vegetable to a roast, chicken, fish, or a holiday meal.