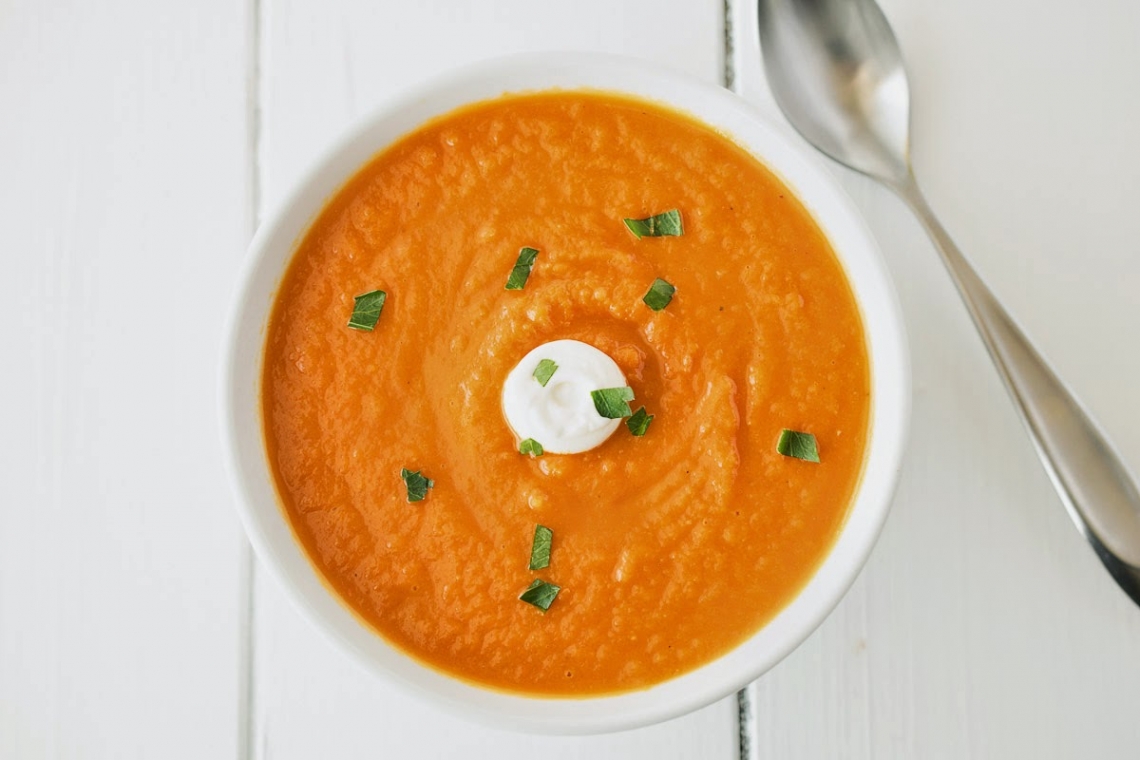 Ingredients (serves 4) 
1 pound of carrots, peeled & cut into chunks
1 yellow onion, chopped
1 large sweet potato, peeled & cut into chunks
4 cups water or veggie stock
2 cloves garlic, minced
2 tablespoon fresh ginger, peeled & minced (or ½ teaspoon ground ginger)
¼ teaspoon garlic powder
½ teaspoon black pepper
½ teaspoon salt
½ cup milk
Preparation
Sauté onion and minced garlic in 2 teaspoons oil over medium heat for 5 minutes. This step is not required but it provides the soup with a richer flavor.
Add carrots, potato, sautéed onion & garlic, garlic powder, ginger, salt, and pepper to slow cooker. Add stock or water until veggies are just covered.
Cook on high 4-5 hours or low 7-8 hours, until veggies are fork tender.
Puree in small batches in blender or food processor. Stir in milk. Serve in bowls, top with sliced almonds if desired. 
 ENJOY! 
Image sourced from http://community.epicurious.com/