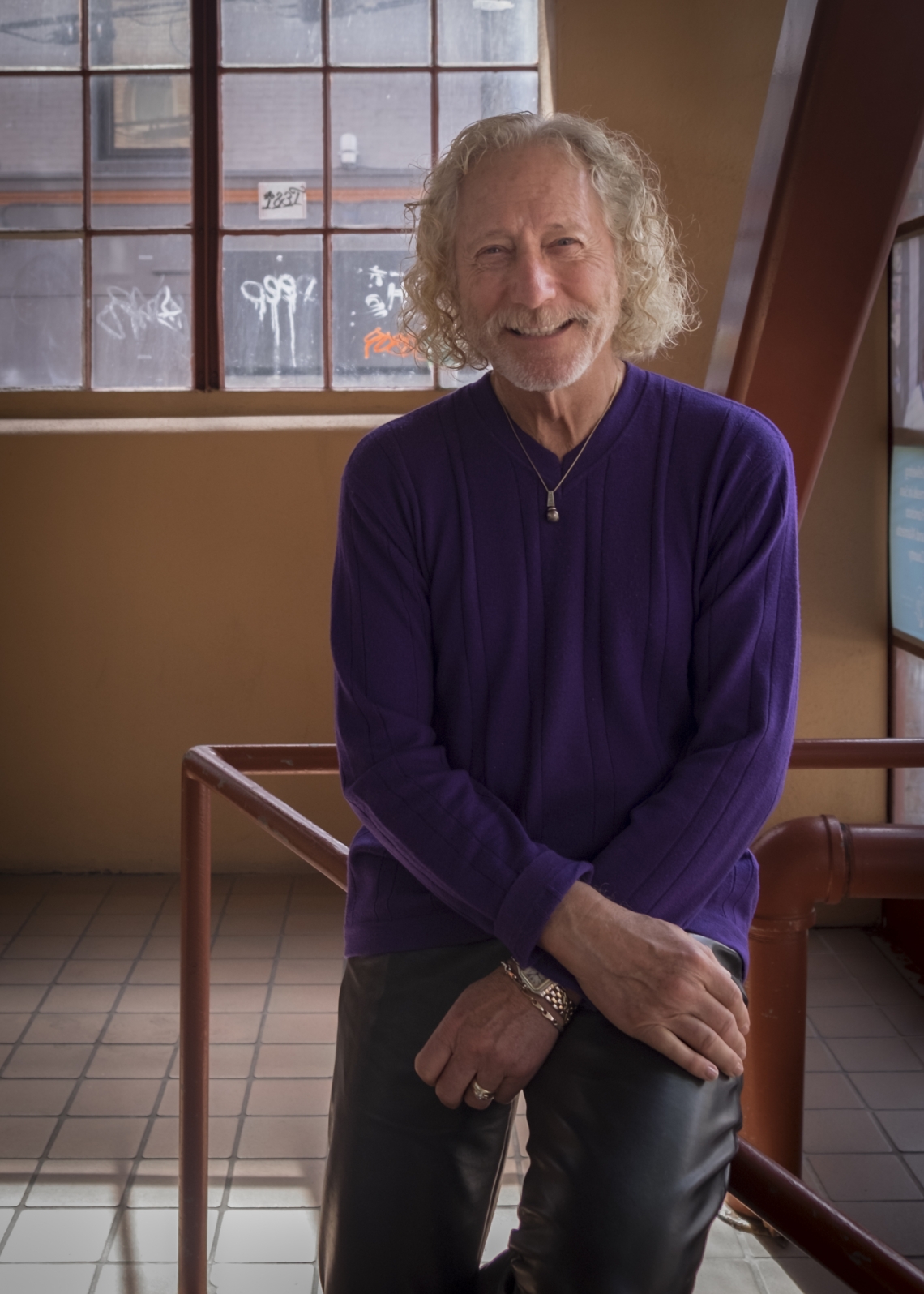 Barry Wolpa has been making magic in the Project Open Hand kitchen for the last 3 years, where he spends a large part of his time as our Pastry Chef ( so declared by Project Open HandExecutive Chef, Adrian Barrow) baking miniature birthday cakes for our clients, and other baked goods for volunteer shifts. When on his Tuesday kitchen shift, Barry's laughter resonates through the building into the far reaches of of the first floor. Wherever Barry is, so too are the festivities. When he speaks, Barry accentuates his words with a wave of his artfully polished signature nails.

Barry started cooking in 7th grade, during a class engineered to introduce young gentlemen into the arena of the culinary arts. As the years rolled by he realized his specialty was brownies, cookies and candies. Barry gradually took on more and more of the baking assistant tasks at Project Open Hand in the kitchen over the years until he was eventually producing cookie sheets of deliciousness to get stored away for the volunteers and events.
WHY WOULD YOU RECOMMEND VOLUNTEERING AT PROJECT OPEN HAND?
 
Project Open Hand does only good things. The building is full of staff and volunteers who genuinely care. I've volunteered through many LGBTQ Centers and Project Open Hand isn't drowning in all the politics of other organizations. Here, I can do what I love and the staff not only encourages it, they create possibilities for people who want to engage with the organization in meaningful, creative ways.

I have been overwhelmed by waves of love and appreciation here. Volunteering is like getting a big hug, the people in the building care so much about each other. I can be who I am and do what I love.
IF YOU WERE ON A DESERTED ISLAND AND COULD ONLY HAVE ONE MEAL EVERY DAY FOR THE REST OF YOUR LIFE, WHAT WOULD IT BE?
 
There is a Sicilian pasta dish with fresh pesto that I could live on. The pasta is kissed by freshly grated Parmigiano Reggiano. The location where the cheese is made is built into the name, it's much richer than any other Parmigiano on the market. In accompaniment I would have a salad and a glass of red wine from Tuscany.
WHAT IS AN EXAMPLE OF A TIME WHEN YOU KNEW YOU WERE POSITIVELY IMPACTING OUR CLIENTS?
 
When you face the challenges of HIV or any other chronic illness, getting to your next birthday is a big deal. I bake individual chocolate birthday cakes you can hold in your palm for our clients repurposed from a Barefoot Contessa recipe. 
WHAT SONG WOULD BE YOUR LIFE SOUNDTRACK AND WHY?
 
I've always been a singer and after my stint as a lawyer and corporate mogul, have sung on cruise ships professionally. I was open about my relationship with my husband in corporate circles and never received flack about it. I was very lucky. He came with me to work related engagements and I introduced him as my partner, we were never in the closet, so to speak.

I sang "I Did It My Way" on the Great Wall of China as well as all over the world, but the Great Wall experience was the most memorable." I've been able to give generously to Project Open Hand in time and donations because of the life I've led — every day is a celebration. I'm on my way to Italy for three months with my husband, but we'll be back.