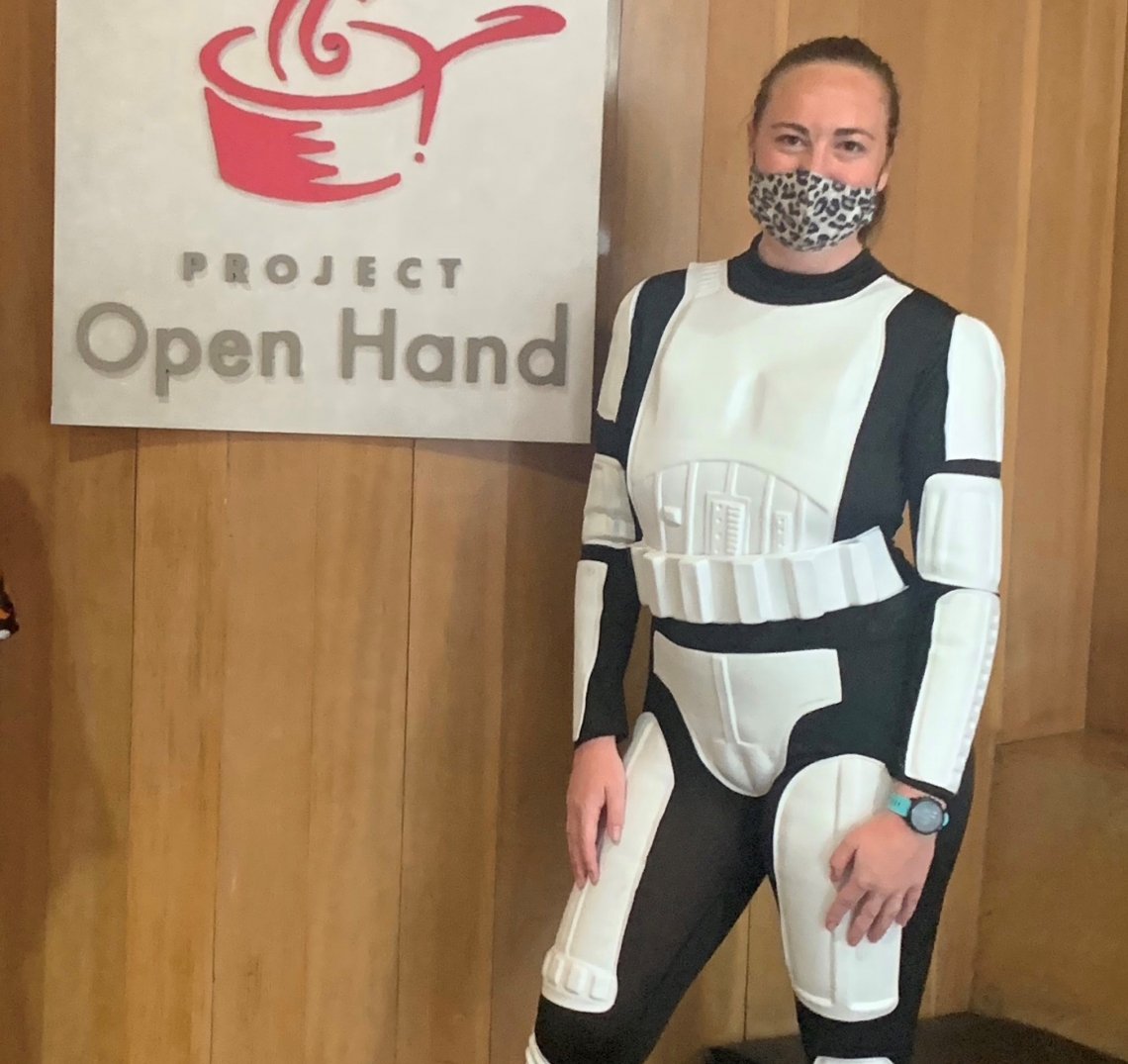 Volunteer spotlight: Michelle Goodwin
Tell us about yourself
I am an active community volunteer and leader. I am also a finance professional in the city with a love for travel and swimming. I will be swimming the upcoming Alcatraz swim and then heading to my Saturday morning shift after!
When did you get involved with POH?
I got involved with POH at the beginning of March I believe. I recall masks not being mandatory and POH still providing them to me because they knew how important it was at the time.
Tell us about your volunteer experience at POH
I have loved it! So much so, I have gotten another friend involved and I have started to create a social circle of Saturday morning kitchen volunteers. We are planning an outdoor brunch sometime soon
What motivates you to stay involved?
The cause is the main factor but I love the sense of achievement. I will come home after 3hrs and brag to my boyfriend about how many pounds of rice I scooped or meals that I packed-out. It is fun and I feel like I have made great connections with the people there. I am excited to see everyone.
Do you have a story about POH (services, clients, staff/volunteers) that really moved you?
I remember chef was testing out his Mac and cheese recipe for the cookbook and he made a big sheet pan for everyone to share after it was photographed. We stood around, chowed down on Mac and cheese, and it felt really homey. It was like we were at a family Thanksgiving and it is what we all needed during the tough isolation of the pandemic. Not to mention the time I wore my Star Wars costume in for Halloween!
Which three words describe your volunteer experience at POH?
Delicious, achievement, and dance parties!
Volunteer since 4/10/2020
Location: Kitchen & coordinated a $2000 hand sanitizer donation