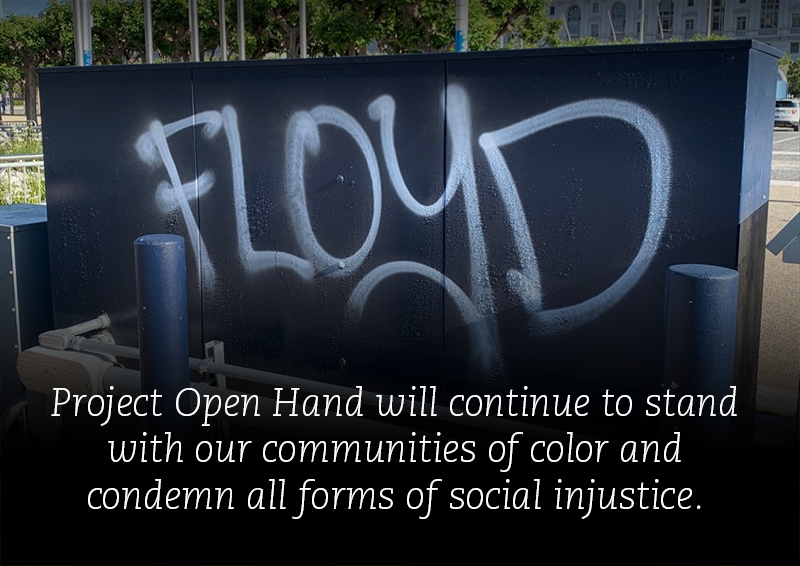 The Spring of 2020 will not soon be forgotten by me. 
In early March, we began seeing the devastating death toll of COVID-19 in America after watching it tear through much of Italy and China. We knew that COVID-19 was hitting older adults and people with chronic health conditions like Obesity, Diabetes, Heart Disease, and Asthma especially hard. 
I was deeply concerned about the health of our clients, and how we could keep them safe from contracting COVID while ensuring that we continued to provide them the nutrition they need to maintain a healthy immune system. This nutrition would be critical to help prevent and recover from a terrible illness. At the same time, we needed to do all we could to ensure the health of our staff and volunteers. 
For the past few months, we have lived up to our legacy and that's something of which we can all be exceedingly proud. 
But as data about who COVID-19 was hitting the hardest became more reliable and available, we saw it was also disproportionately impacting people of color in America. For decades now, the United States has documented disturbing disparities in health outcomes. This has unfortunately resulted from persistent societal and economic inequities that are built into the very fabric of life in America. Bigotry, ignorance, and greed have had such a strong foothold that the promise of success and prosperity in a just and full society is denied. 
Longstanding societal inequities manifest in many ways. Project Open Hand was founded because bigotry, stigma, and ignorance were major factors in gay men dying quickly as a result of HIV/AIDS. Ruth Brinker and her supporters recognized how these injustices were causing people to literally starve to death. At the time, she never claimed to be a fighter for social justice, she just knew what she was doing was "right."
Project Open Hand must and will continue to stand with our communities of color and condemn all forms of social injustice.  Whether it's access to healthcare, nutrition, education, or police brutality and covert and violent racism, we will stay true to our legacy and purpose.