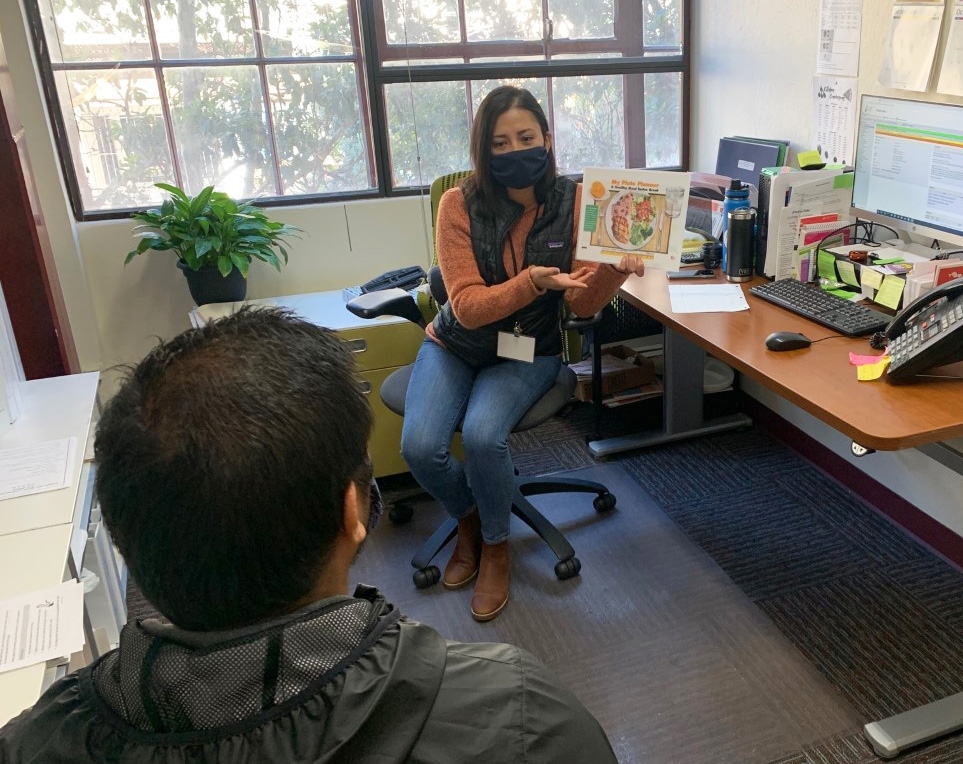 You've been diagnosed with diabetes. Your mind swirls with questions: What comes next? Did eating too much sugar cause my diabetes? And will I ever be able to eat sugar again?
Maybe you wonder if you will have to inject insulin, or if there is any way to reverse your diabetes. Perhaps you've seen what happens to other people with diabetes, and you wonder if the same things will happen to you.
Here at Project Open Hand, there is a team that can answer these questions and more – the team of Registered Dietitian Nutritionists.
A Registered Dietitian Nutritionist (RDN) is a nutrition expert. RDNs are skilled in providing Medical Nutrition Therapy (MNT) to people living with diabetes. Project Open Hand clients can take advantage of free and unlimited visits with an RDN on our team.
During an initial Medical Nutrition Therapy (MNT) session, the RDN spends time getting to know the client as an individual. The RDN gathers information about a client's medical history, lifestyle, and eating habits. The RDN will also help the client to discern realistic and measurable health goals, and will provide nutrition education and counseling tailored to the client's goals, and help develop a plan of action to achieve them.
An important part of the plan is learning healthy new dietary and lifestyle practices. The RDN shows clients what nutrients to focus on, and how much of them to eat. Here at Project Open Hand, we offer meals and groceries that are tailored to people living with diabetes, and the RDN helps clients learn how to make use of them.
The RDN also teaches clients the importance of checking their blood glucose (or blood sugar), and how often to do so, and helps clients incorporate healthy changes like physical activity into their lifestyle. The RDN will also follow up as often as needed to help implement those changes and achieve those goals.
Just as importantly, the RDN helps separate diabetes fact from fiction. There is a host of information about diabetes available to the public these days, and not all of it is accurate. For example, one common myth is that eating too much sugar causes diabetes, and that people living with diabetes have to avoid sugar entirely. The RDN explains the diabetes disease process and clarifies what to do to stop the progression of diabetes.
November is American Diabetes Month, and there has never been a better time to take charge of your diabetes. For ways to get started, visit the American Diabetes Month web site at https://www.diabetes.org/community/american-diabetes-month.