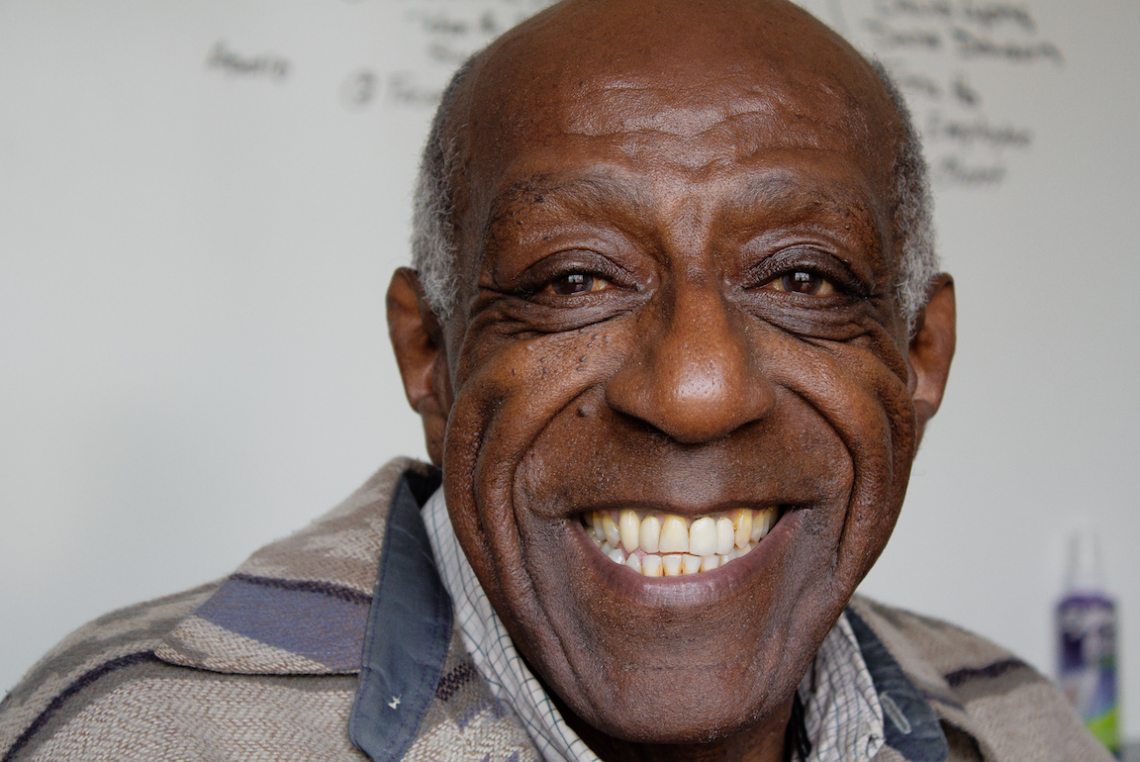 Three-hundred people filled the rotunda at San Francisco city hall in May of 2016 for Project Open Hand's gala, then called Taste of the City. 
Amongst us were San Francisco corporate leaders, and notorious drag queens; fundraisers, as well as clients — all gathered for one thing only: to strengthen the bonds of community and human connection that are at the heart of what Project Open Hand does. 
Speaking on stage that day was William Dean, a Project Open Hand diabetic client of ten years. William looked out into the crowd from a stage overlooking beautifully dispersed white sofas topped with colorful pillows, a full bar with smiling guests holding bid paddles, and immaculate hors d'oeuvres. With one deep breath in, he began his speech. 
"Being part of a community is important to me, and it is Project Open Hand's community engagement that mirrors my adolescence. In a way, visiting Project Open Hand weekly is like going to my grandmother's house with friends; I get that same treatment, check in, love, and nourishing food." 
Originally from New Jersey, William moved to San Francisco in 1985 and spent 30 years as a high school English literature teacher. Retired, he often spends his time volunteering at five of the community nutrition program sites where Project Open Hand serves meals every single day of the year. William teaches basic computer and tablet skills to seniors and adults with disabilities at the meal sites each week. 
Things took a dark turn for William in 2001, when he was gleefully exploring New Orleans. He began to feel sick and weak, and was unable to quench his thirst no matter how much he drank. He immediately went to the doctor to discover his glucose level was at an alarming 698. 
"I was upset, but I eventually stopped blaming other people and educated myself on the diagnosis. I attended diabetes classes that taught me that I was in control." 
In 2013, William participated in the Project Open Hand and UCSF Pilot Study that showed a 50% decrease in hospitalizations and 36% decrease in emergency department visits for diabetic clients. The study provided William with three carefully crafted diabetic meals per day. 
"At the beginning of the study, my A1C count was 7.6, much higher than the 6.5 it is at today. I came away from the study realizing the food I eat can be either the safest and most powerful form of medicine or the slowest form of poison." 
Last month, Project Open Hand was awarded a $50,000 grant from Anthem Foundation to help fund medically-tailored meals, healthy groceries and nutrition education tailored to diagnosis for clients battling diabetes in the Oakland area - clients just like William.