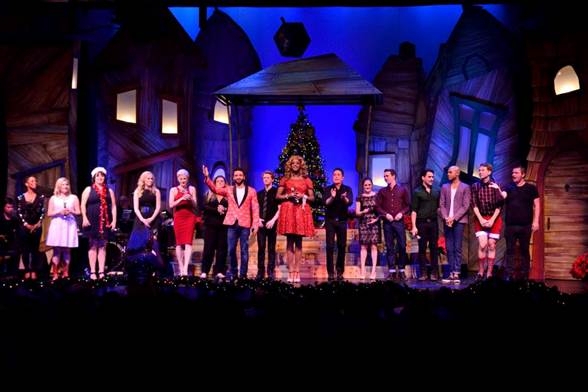 Venue:
Marines Memorial Theatre
Help is on the Way for the Holidays XVII features music that reflects the spirit of the holidays -- love, care and compassion! This year's talent includes:
CONSTANTINE MAROULIS:  Tony-nominated American Idol star   
MAUREEN McGOVERN: Multi Grammy-nominated Broadway & recording star 
SHAWN RYAN:  America's Got Talent, cabaret star 
PAULA WEST: Jazz icon, cabaret star
DEBBY HOLIDAY: Billboard top 10 recording artist  
RODNEY EARL JACKSON JR: Broadway star, co-founder Bay Area Theater Company
PARADOX VOICE BAND: Acapella sensations 
Cast members from Bay Area Musical's  CRAZY FOR YOU​​
To purchase tickets please Click here. **Please enter "Project Open Hand" as the Agency to credit when purchasing your ticket.
Interested in volunteering? Click here.
REAF's founders, the late Barbara Richmond and Peggy Ermet, envisioned a world without AIDS when they created this agency. REAF's focus has always been, and continues to be, to support AIDS services until there is a cure. With recent advancements in HIV treatments and promising research for a cure however, REAF has expanded our focus areas of what we support and also supports programs that provide food for the needy and programs that support homeless and disenfranchised youth in addition to continued funding for HIV programs in the SF Bay Area.