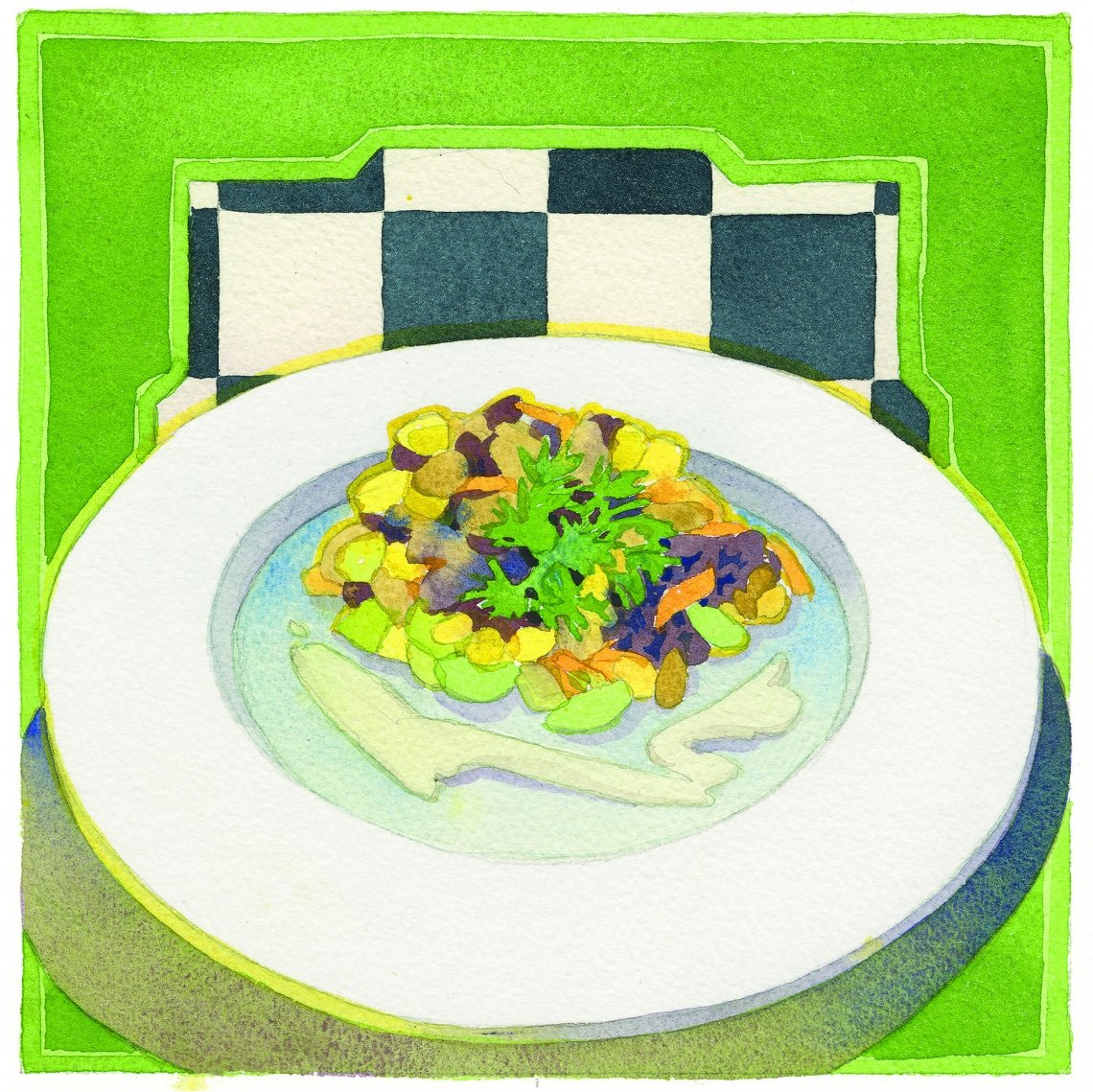 Black Bean Corn Salad Recipe
Ingredients:
8-6oz portions
28 oz canned Black Beans, rinsed and drained
8 oz Sweet Corn kernels, blanched and chilled
4 oz Carrots, thinly shredded
6 oz Celery, ¼" small diced
4 oz Red onions, ¼" small diced 
2 oz Cilantro leaves, chopped
1 oz salt and mild chili pepper mixed
2 oz Parsley leaves, chopped
4 oz Green Pepper, ¼" small diced
¾ cup balsamic Vinaigrette
8 sprigs of cilantro leaves
Directions:
In a medium sized mixing bowl mix all vegetables and chopped herbs with a spoon.
Season with salt and chili pepper mix.
Add ½ of balsamic dressing to salad and mix thoroughly.
Serve mixed salad on a small salad plate. Heaping about 6 oz per serving in the middle of plate.
Drizzle the remaining vinaigrette around the border of each plate.
Finish each plate with a sprig of fresh cilantro leaf.
This is a refreshing  salad to start ones lunch or dinner.
Nutritional Information:
Calories 85kcal
Carbs.  16.7gm
Protein 4.7gm
Sodium 107mg
Calcium 34mg
Fat 0.4gm