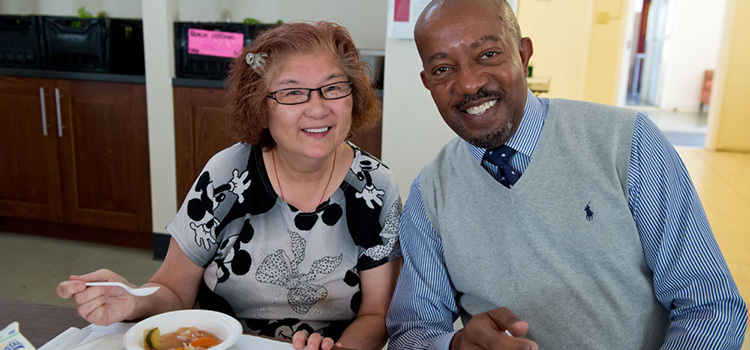 Since 1998, Project Open Hand has served nutritious meals - breakfast and lunch - to San Francisco seniors and adults with disabilities at 15 community sites located across San Francisco.
Many of our dining locations offer daily social and educational activities, including nutrition classes, bingo, arts and exercise. Project Open Hand's nutritious meals and community site activities can improve health outcomes by lowering risks for disease, depression, and cognitive decline.
Seniors (60 years or older) and adults with disabilities (18-59 years old) are eligible for the Community Nutrition Program. 
Residents of San Francisco and Alameda Counties who are living with serious illnesses may be eligible to receive nutritious meals and fresh groceries through our Wellness Programs.  Click here to learn more about Project Open Hand's nutrition services for the sick and vulnerable.
Find a Community Nutrition location near you:

Call (415) 447-2335 for more information or to learn how to receive a meal today.

For more information: