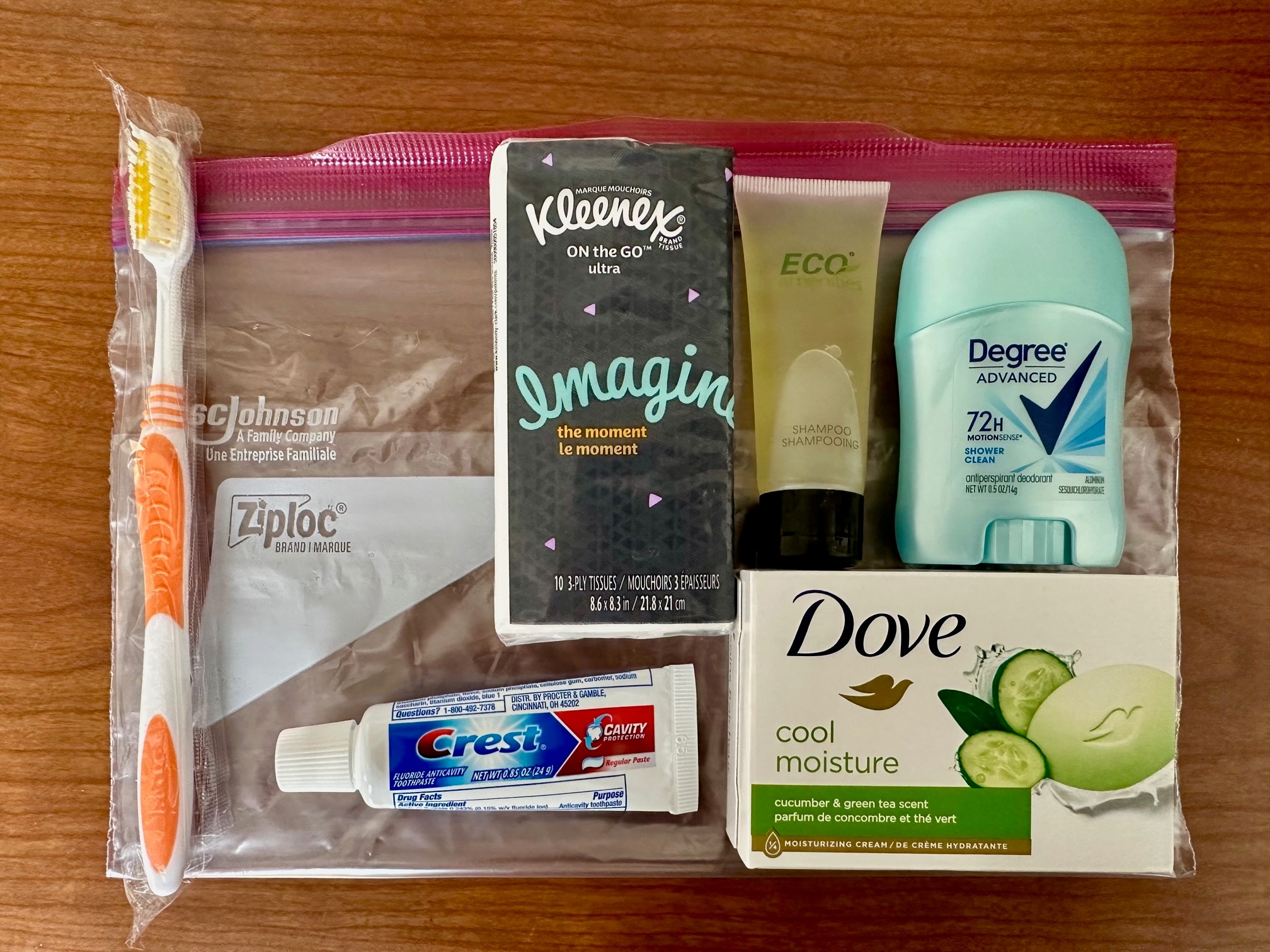 HOST A TOILETRIES DRIVE
Every day, we prepare 2,500 nutritious meals and provide 200 bags of healthy groceries to help sustain our clients as they battle serious illnesses, isolation, or the health challenges of aging in San Francisco and Oakland.
Project Open Hand collects and shares toiletries with our clients. Our toiletry drive provides essential items that are often financially out of reach to our low income, chronically ill clients.
GET INVOLVED BY ORGANIZING A TOILETRIES DRIVE!
We accept new, unopened items such as shampoo, body wash, and deodorant. The items can assembled in individual bags for easy distribution, but not required. Full-size items desired.
A bag of toiletries could include:

× Bar soap or body wash

× Shampoo

× Deodorant

× Toothpaste

× Toothbrush

× Disposable wipes

Additional desired items include:

× Small pocket sized Kleenex

× Toilet Paper

× Socks

× Depending on season (hats, gloves, scarves, ponchos)

× Face mask and hand sanitizer
DONATION DROP-OFF
The items can be mailed or dropped off at the following locations Monday through Friday between 9 am and 4 pm.
Project Open Hand Grocery Center

Attn: SF Client Services

730 Polk Street

San Francisco, CA 94109

Project Open Hand Grocery Center

Attn: East Bay Client Services

1921 San Pablo Avenue

Oakland, CA 94612
Questions? Contact Volunteer Services at [email protected] or 415-447-2404.