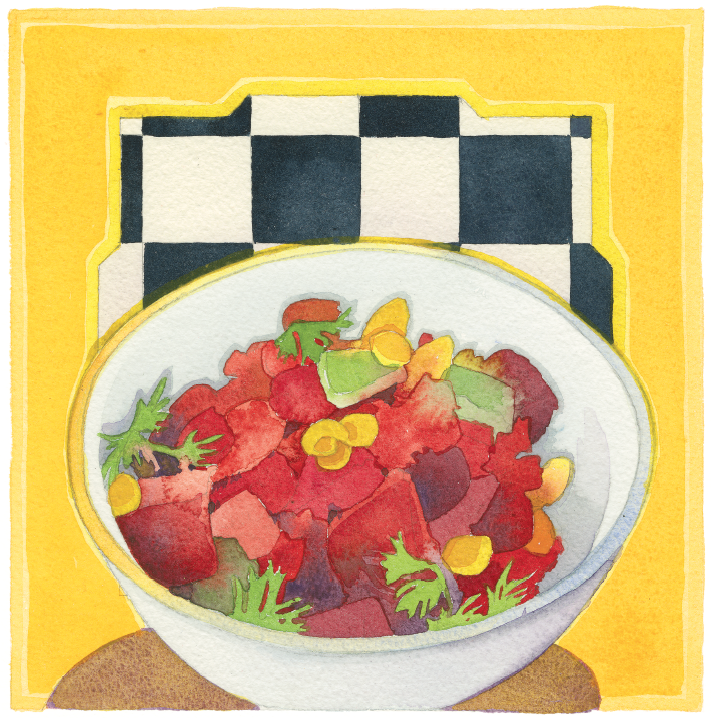 Try our hearty Beef Ranchero Stew Recipe!
Yield 8 – 6oz portions
1 Tbsp.    Oil
2 cups     Water
1.5 lb.      Beef Stew Meat- diced ½ x ½
8oz.         Onion - ½" Diced
1 Tbsp.    Garlic – minced
1 Cup      Tomato Paste
2 tsp.      Chili powder
2 tsp.      Paprika
1 tsp       Oregano, dried
1 tsp       salt
1.5 Cup   Tomatoes, diced with juices
1.2 cup   Red Beans, cooked and drained
2 oz.       Chiles, green, diced
4 oz.       Green Peppers- ½" diced  
3 oz.       Corn – Whole Kernels
In a medium pot, heat oil hot and add diced beef.
Sear beef, stirring occasionally so as not to burn, add water after 5 minutes and allow beef to cook slowly till tender. If needed, add more water, 1 cup at a time until beef is cooked. Allow most of cooking liquid to evaporate from pot.
Add onions and garlic and stir with cooked meat for a few minutes to blend flavors.
Add tomato paste and spices and stir in well. Adjust heat to avoid burning.
Add diced tomatoes, beans, chills, peppers, and corn to stew.
Bring to a boil and simmer for about 10 minutes on a low heat till all the flavors have blended and peppers are cooked.
Peppers, tomatoes, and onions should provide enough juices to keep from being too dry. If it becomes too dry, add an additional ½ cup of water before removing from heat.
Finish with fresh cilantro.
Serve over scallion brown rice with roasted broccoli.
This beef stew provides:
280 kcal, calories
24.2 gm, Protein
27.9 gm, Carbs
8.6 gm, Fat
110 mg, Sodium
85 mg, Calcium