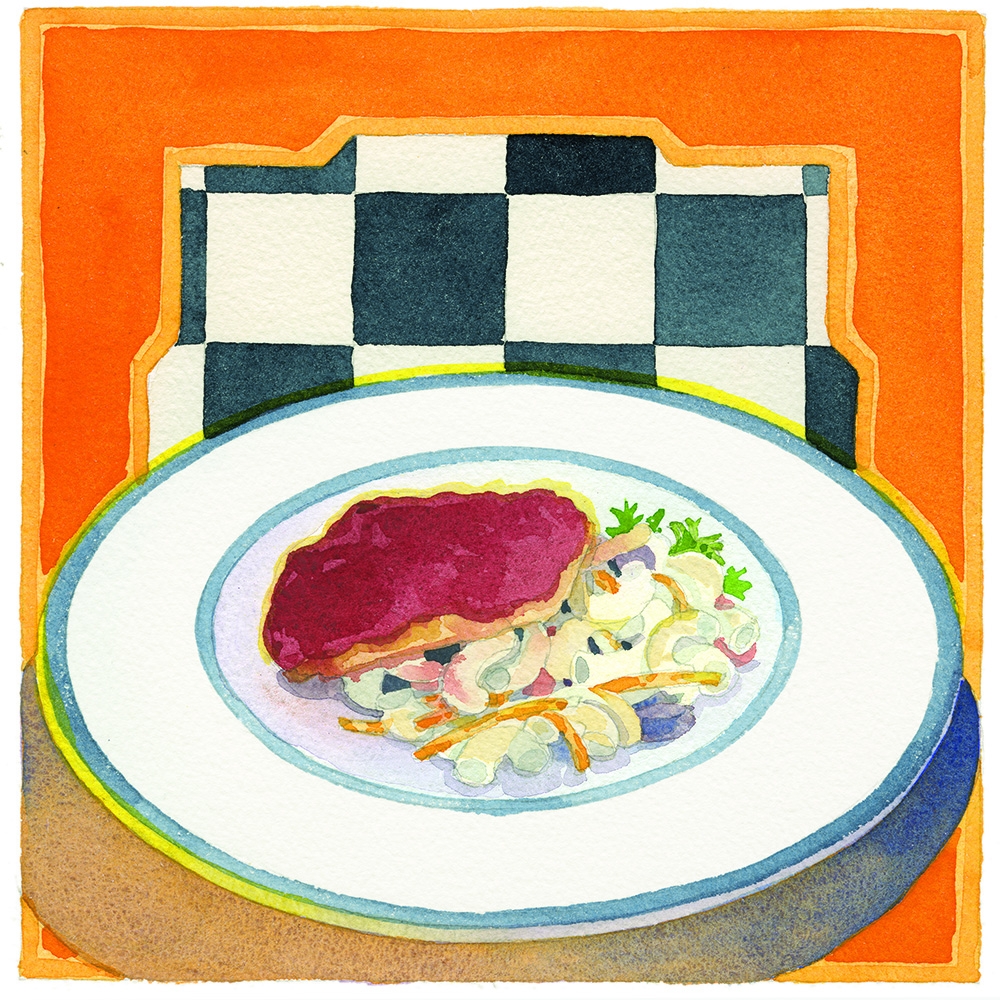 BBQ Sauce
· ½-cup diced yellow onions
· 1 clove garlic, minced
· ½-cup tomato paste
· 5 Tb Brown Sugar
· 1-cup diced tomatoes
· 1-cup ketchup
· ½-cup apple cider vinegar
· 1 Tb Worcestershire Sauce
· 2 Tb Molasses
· 2 Tb Dijon or Yellow mustard
· 1 tsp. chili powder
· 1 tsp. paprika
COOKING INSTRUCTIONS
Turn braiser(s) on to med-high
**Reduce heat to Medium**
Add onions, cook for 20 minutes minutes, until soft. There will be some carmelization (browning) that is good.
Add tomato paste, cook for 5 minutes
Add drained tomatoes, cook for 5 minutes
**Reduce heat to Low**
Add worcestershire, vinegar, garlic, sugar and spices, cook for 5 minutes
Add ketchup, molasses and mustard, cook for 5 minutes
Puree the sauce until smooth, no lumps
Serve or chill
Roasted Chicken Thigh
1 lb Boneless-skinless chicken thighs
Season with salt & pepper
Generously cover each thigh with BBQ sauce
Roast at 350 degrees for 15 minutes\
Increase heat to 400 degrees and roast until internal temperature reaches 175 degrees
The BBQ sauce should be caramelized and a little dark.