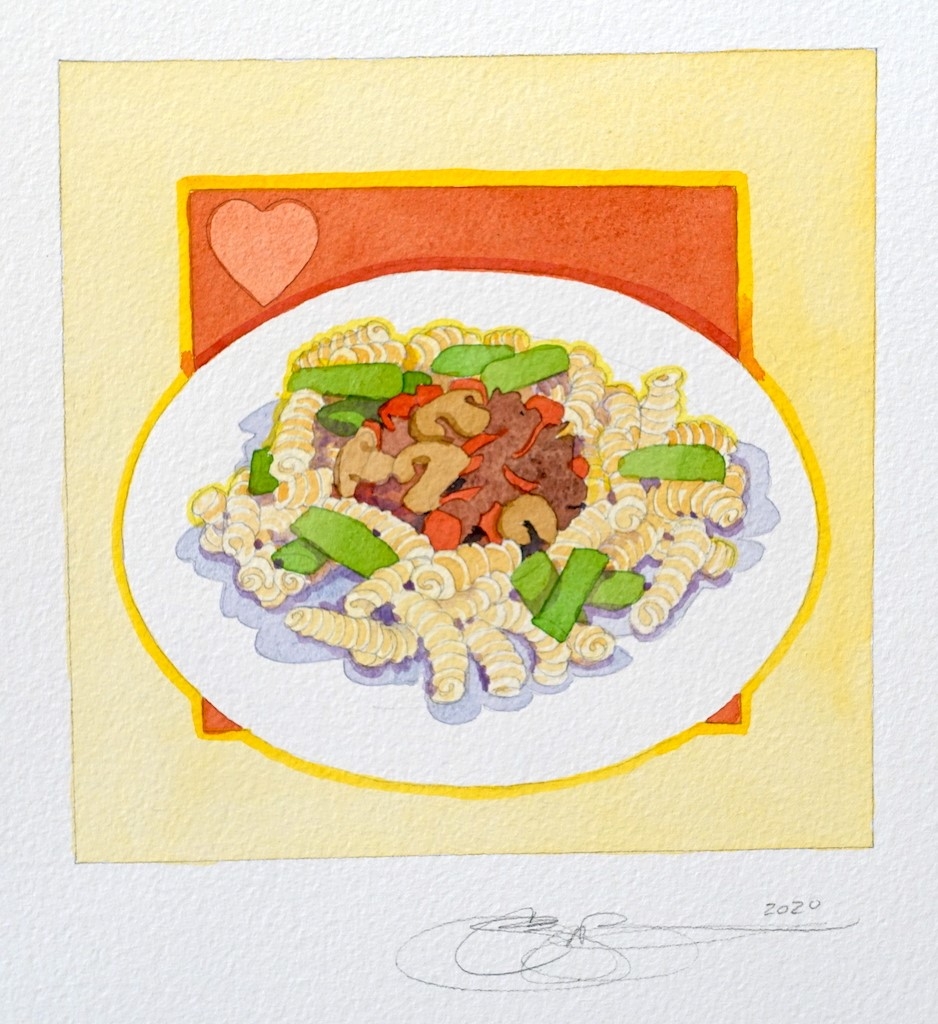 Chicken and Lentil Stew
Serves 6-7portions @ 6 oz. each.
2.5 Tbsp. Oil, Canola
16 oz. Chicken, Thigh, Diced ½ x ½
4 oz. Onions, ½" diced
4 oz. Wine, white cooking
3 oz. Mushrooms, sliced
½ oz. Garlic, minced
2 cups Tomato paste
2 cups Tomatoes Diced, canned
3oz. Carrots, frozen diced
4 oz. Pepper, chipotle, canned – puree.
1 tsp Chili powder
2 tsp. Salt
8.5 oz. Lentils, cooked
3 Tbsp. Parsley chopped
Directions:
Heat oil in medium sized pot over high heat, and add diced chicken to sear.
Stir to sear evenly for about 5 minutes, allowing the natural juices to evaporate. Add onions and allow to caramelize with seared chicken for a few minutes.
Add mushrooms, garlic, and spices. Stir while Cooking for another 2 minutes, then add the cooking wine and mix well. Simmer for 2 minutes while alcohol cooks off and reduces the wine by ½.
Lower heat to Medium, and Stir in the tomato paste, chipotle puree and diced tomatoes, and mix till smooth.
Add carrots and lentils. Bring to a simmer and cook for another 5 to 10 minutes, allowing the flavors to blend naturally. Taste lentil stew and add chopped parsley. Remove from heat and enjoy.
Clients in our Community Nutrition Program are usually served this delicious stew over Whole Wheat Pasta and Sauté Green Beans.
Calories 206k     cal Fat 6.8 gm      Fiber/Dtry 3.4 gm
Carb 16.5 gm    Chol 74 mg      Calcium 35 mg
Protein 19.2 gm Sodium 367 mg % Cal/Fat 29.5%