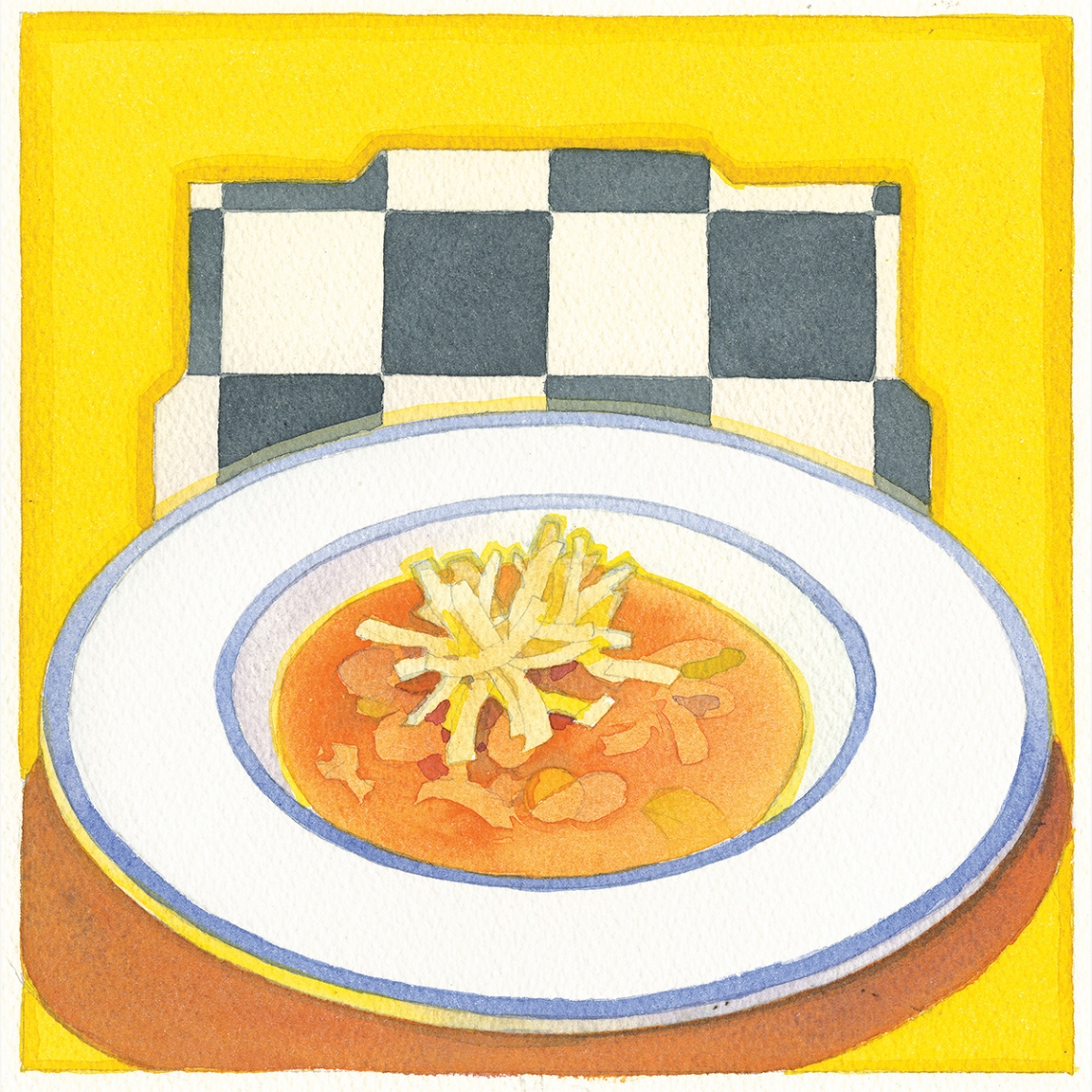 Ingredients
¼ cup oil
9oz onions, ¼"diced
6oz carrots, ¼ "diced
2 garlic cloves, chopped
3 cups Tomatoes, canned with juices
1 cup tomato paste
2 tsp. cumin
2 tsp chili powder
½ tsp. oregano, dried
½ tsp coriander ground
1 tsp smoked paprika
1 tsp. salt & pepper mix
5 cups water
3 cups Black Beans, canned, drained & rinsed
2 tbsp. lime Juice, fresh squeezed
1 cup corn, kernel
2 pcs corn tortilla, toasted and crumbled
¼ cup cilantro leaves chopped
Directions
In a medium stock pot, heat oil slowly and add onions and carrots.
Sweat onions and carrots for a few minutes till onions are translucent.
 Add chopped garlic and sweat for another 2 to 3 minutes.
Add diced tomatoes and tomato paste. Stir into vegetables.
Add spices and mix well cooking for a few minutes.
 Add Black beans, corn and Lime juice to pot and mix well.
 Cook for about 15 minutes till all vegetables are quite tender.
Add toasted crumbled tortillas and continue cooking for another 10 minutes.
 Soup will reduce and thicken naturally, as it cooks.
Taste and add more salt & pepper if necessary.
Remove from heat and   finish with fresh cilantro. Serve in a wide bowl.