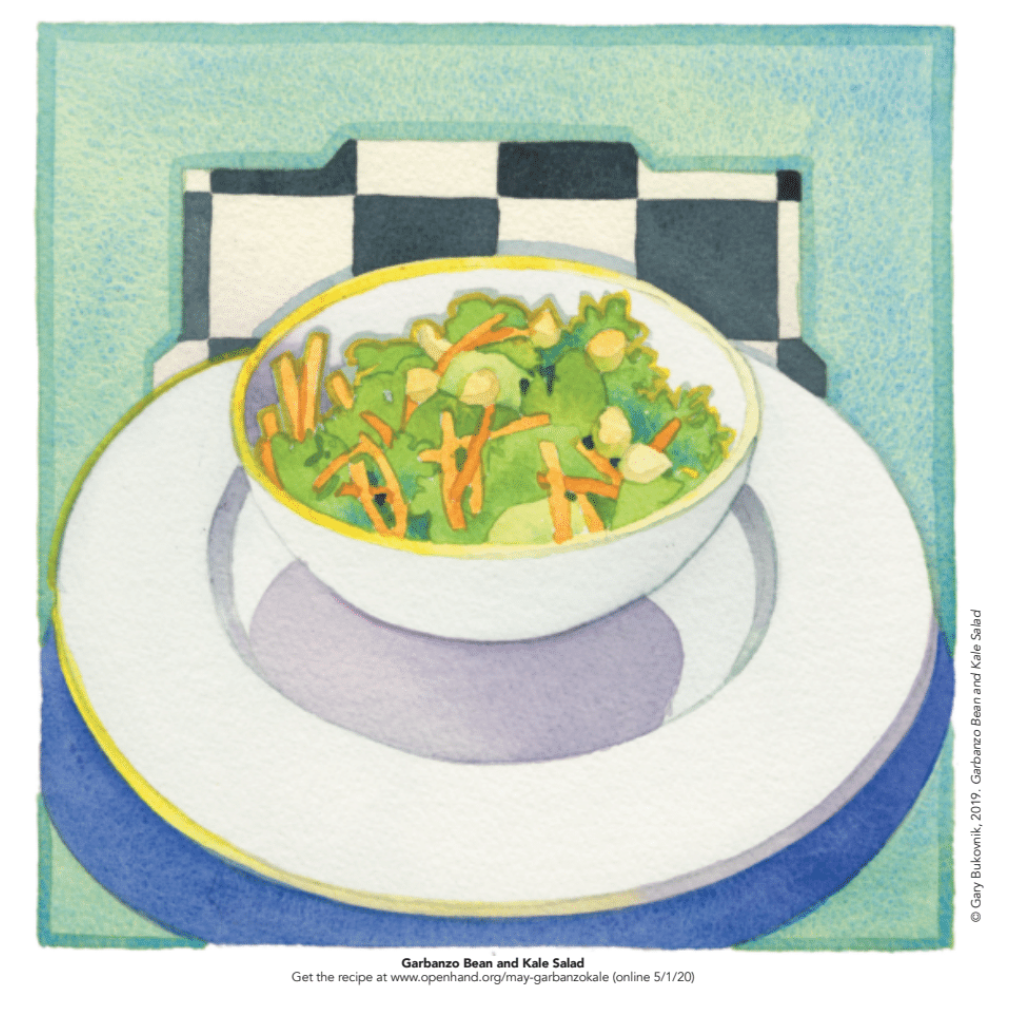 Ingredients
1 lb Kale,Fresh
8 oz Peppers,Red,Fresh,Diced
4 oz Celery,Fresh,Bunch
8 oz Carrots,Fresh,Pre-Shredded
4 oz Onions,Fresh,Red,Jumbo
15.5 oz Beans,Garbanzo,Canned,Incl Liquids
1/2 fluid E-Honey Mustard Dressing*
Salad Prep
Open and drain garbanzo beans, put into container, set aside
Dice the red bell pepper & celery 1/4"
Slice red onions 1/4"
Shredd carrots on a cheese grater or buy pre-cut

For Kale:
Choose kale you like to eat raw.
-Lacinato (Tuscan) Kale
-Curly Kale
-Red Russian Kale
Remove the stems. Wash and dry the greens. Chop into 1/2" pieces
buffalo chop cleaned kale, set aside
Put all ingredients into a bow and mix with your favorite dressing.
*We suggest our Honey-Mustard Dressing
1-1/4 cup olive oil
1/2 cup rice wine vinegar
3 Tb. Dijon Mustard
3 Tb. Honey
2 tsp. Mustard Powder
1/2 tsp. Black pepper
Put all ingredient into a bowl except for the olive oil. whisk together, when combined slowly add the
olive oil