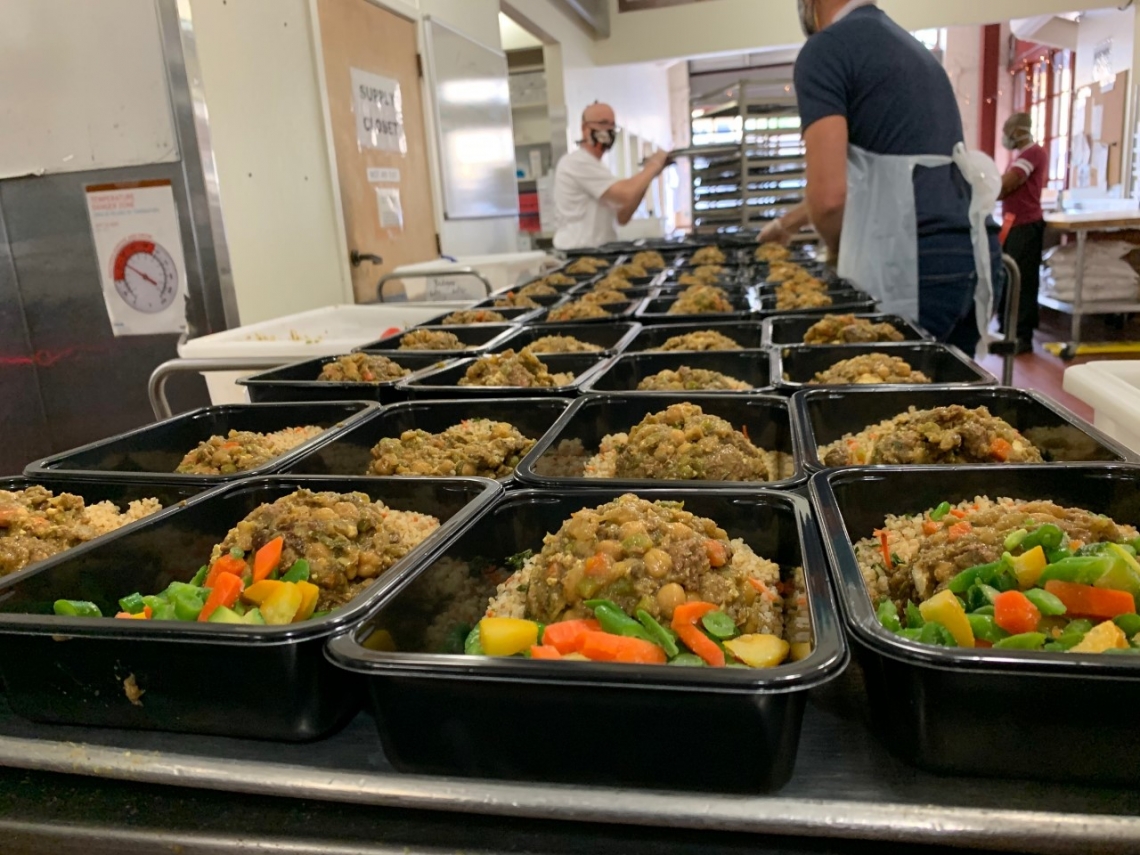 Many of us are familiar with the term "Food Security." Food security, as defined by the United Nations' Committee on World Food Security, means that "all people, at all times, have physical, social, and economic access to sufficient, safe, and nutritious food that meets their food preferences and dietary needs for an active and healthy life." This later definition is an improved although still lacking attempt to provide focus to the role food plays in one's overall quality of life.
I'd like to introduce a new concept to you: Nutrition Security. Nutrition Security is achieved when an individual has regular and reliable access to the food and nutrition they require individually to maintain or improve their health status. While Food Security has traditionally focused on hunger and calories, Nutrition Security looks at individuals and their unique dietary requirements often specific to a chronic health condition or with an aim at preventing adverse health outcomes.
Nearly every national and international health and medical governing body will point to the fact that nutrition is one of the key drivers to the rates of chronic health conditions that have been climbing worldwide exponentially. In the United States alone, according to the Centers for Disease Control and Prevention, over 70% of adults over the age of 55 have at least one chronic health condition and 50% have at least two. Project Open Hand started out 35 years ago in both worlds; food security and nutrition security. We have refined and enhanced our nutrition offerings along the way. From Day One, Ruth Brinker was ahead of the curve. Ruth served her "Meals with Love" with special attention to her friends' health conditions, at that time, HIV/AIDS.
There is no one-size-fits-all. The degree of someone's nutrition security varies by individual requirement and other societal factors such as where they live and their social-economic class and race and ethnicity. Healthy food is more expensive. A 2013 study from Harvard School of Public Health found that eating a healthy diet (fruits, vegetables, fish, and nuts) costs $1.50 more per day per person than eating an unhealthy diet (processed foods and refined grains). It adds up. That's an extra $2,200 each year for a family of four and that is likely a low estimate.
Nutrition Security is a holistic approach that addresses the other factors involved in our food culture: climate change and environmental factors, sustainable food sourcing and smart processing, reducing food waste and designing programs for improved nutritional outcomes.
In early 2020, John Ingram, of the Environmental Change Institute at the University of Oxford, argued the distinction in the journal nature food: "Despite a significant reduction over the last 50 years in the number of people who are hungry, more than 820 million people are still hungry and at least two billion more lack sufficient nutrients; paradoxically, more than two billion people are overweight or obese. Although food intake might follow guidelines (aimed at achieving food security), intestinal parasites, for instance, can reduce nutrient uptake and thereby limit nutrient security."
In our experience in the San Francisco Bay Area, we regularly see people struggling to manage a serious health issues trying to get by on low quality, less inexpensive calories that are often provided by well-meaning people and organizations. In such cases appropriate nutrient uptake is virtually impossible, "garbage-in, garbage out". The old argument of "well it's better than no food at all" is a reprehensible position to take in this nation with so many resources.
At Project Open Hand, Nutrition Security means a healthcare professional, such as registered dietitian, is involved in the meal planning. It means that a meal recipient's medical diagnosis is taken into account. It means that we examine the upstream sources of the food for our kitchen and grocery center, before it even reaches our stoves and kettles. It even extends to the personal touch of when we deliver the food, or a client picks up their food for the week.
We need partners in this movement. We need your assistance on every level of this work, from advocacy and policy making, to preparing meals and making a delivery of meals and groceries. These times demand a thoughtful, thorough, and humane response. Thank you.