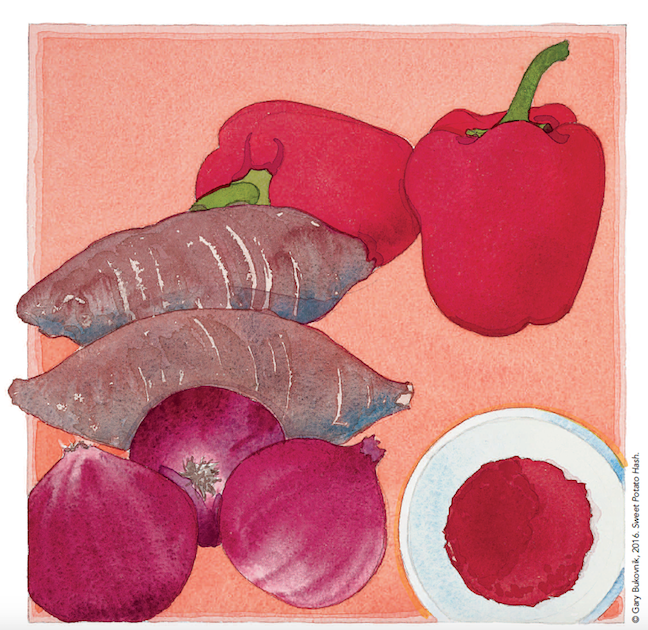 Prep: 10 min
Cook: 25 min
Yield: 4 to 6 servings
Ingredients
 
2 large sweet potatoes, peeled and cubed into 1 in. cubes
6 tbsp. olive oil, divided
1/2 red onion, chopped
1 red bell pepper, chopped
1/4 cup green onions
2 cloves garlic, chopped
2 tsp. smoked paprika
Kosher salt & freshly ground black pepper
2 tbsp. chopped fresh parsley
Directions
 
Add potatoes to a large saucepan of salted, boiling water and simmer until tender. Drain and dry completely with paper towels.
Meanwhile, heat 2 tbsp. oil in a large skillet over medium-high heat. Add red onions, bell peppers, green onions and garlic, saute until tender and lightly golden, 5 to 6 minutes. Season with salt and pepper and transfer to bowl.
Add the remaining 4 tbsp. oil to the skillet, and add the drained and dried sweet potatoes. Cook in a single layer, stirring occasionally on medium heat until they are tender, about 6 minutes.
Increase the heat to high and cook, without stirring, until the potatoes are golden and crisp, about 2 more minutes. Sprinkle with smoked paprika and gently stir in the onion mixture and parsley.