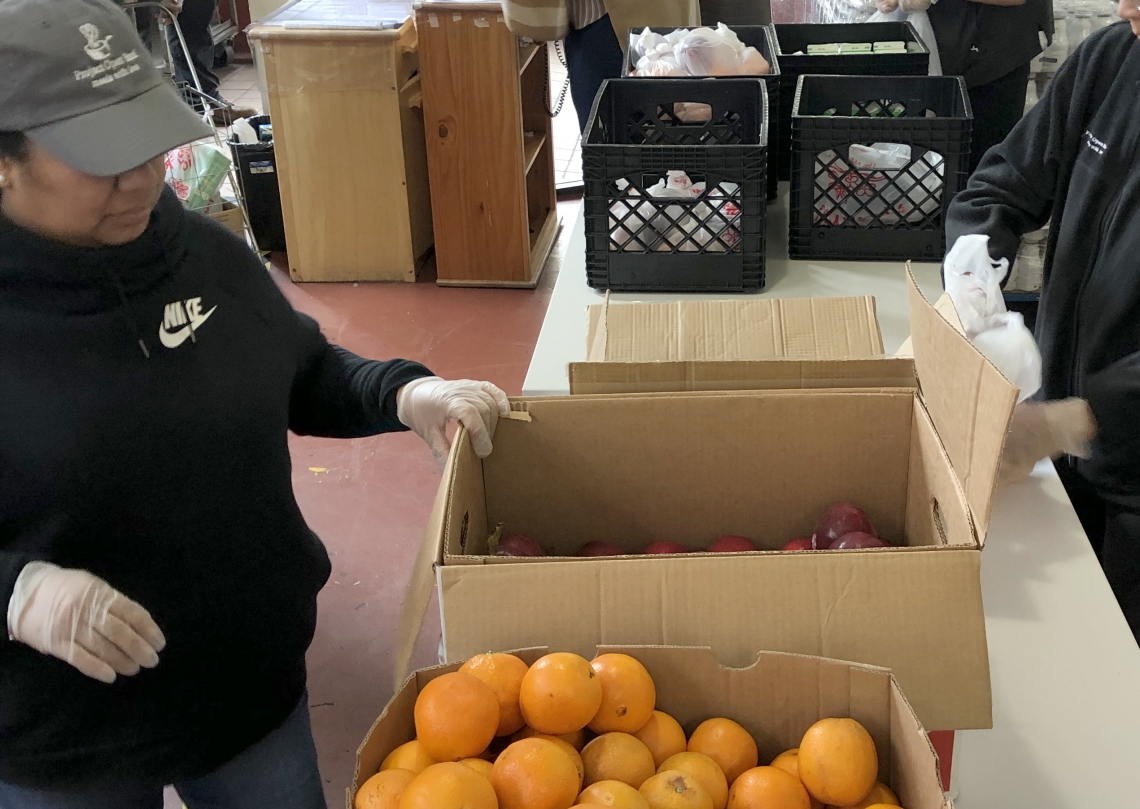 Are masks required when you volunteer at Project Open Hand? 
It's a question we are hearing from many people who are wanting to volunteer their time with us during the coronavirus (COVID-19) pandemic. 
The answer is no. 
The Centers for Disease Control and Prevention does not recommend that people who are healthy wear face masks. In fact, only people who are sick or showing symptoms of COVID-19 should wear masks or healthcare workers/caregivers who are face-to-face with patients. This is especially important when there is an extreme shortage of personal protective equipment (PPE) available, which is now the case in the U.S. 
So, what is Project Open Hand doing to protect its volunteers? 
We are taking every precaution to prioritize volunteer safety and adhering to the recommended guidelines set by the CDC including: 
· Practicing social distancing throughout the facility and before, during, and after volunteer activities 
· Washing hands frequently for at least 20 seconds 
· Using hand sanitizers when hand washing is not possible 
· Cleaning and disinfecting surfaces frequently 
· Asking people that are sick to stay home 
To ensure that we're caring for the communities that are being hardest hit, we are encouraging volunteers that are most susceptible to contracting the coronavirus (people aged 65 years and older and those with compromised health conditions) or live with people that are susceptible, to stay at home until the shelter-in-space order has been lifted.  
So, if you are not in a high-risk category, are healthy, and ready to volunteer with us during this critical time, know that we are taking every step to protect your health. Sign up for a shift at https://www.openhand.org/volunteer/volunteer-hot-spots.