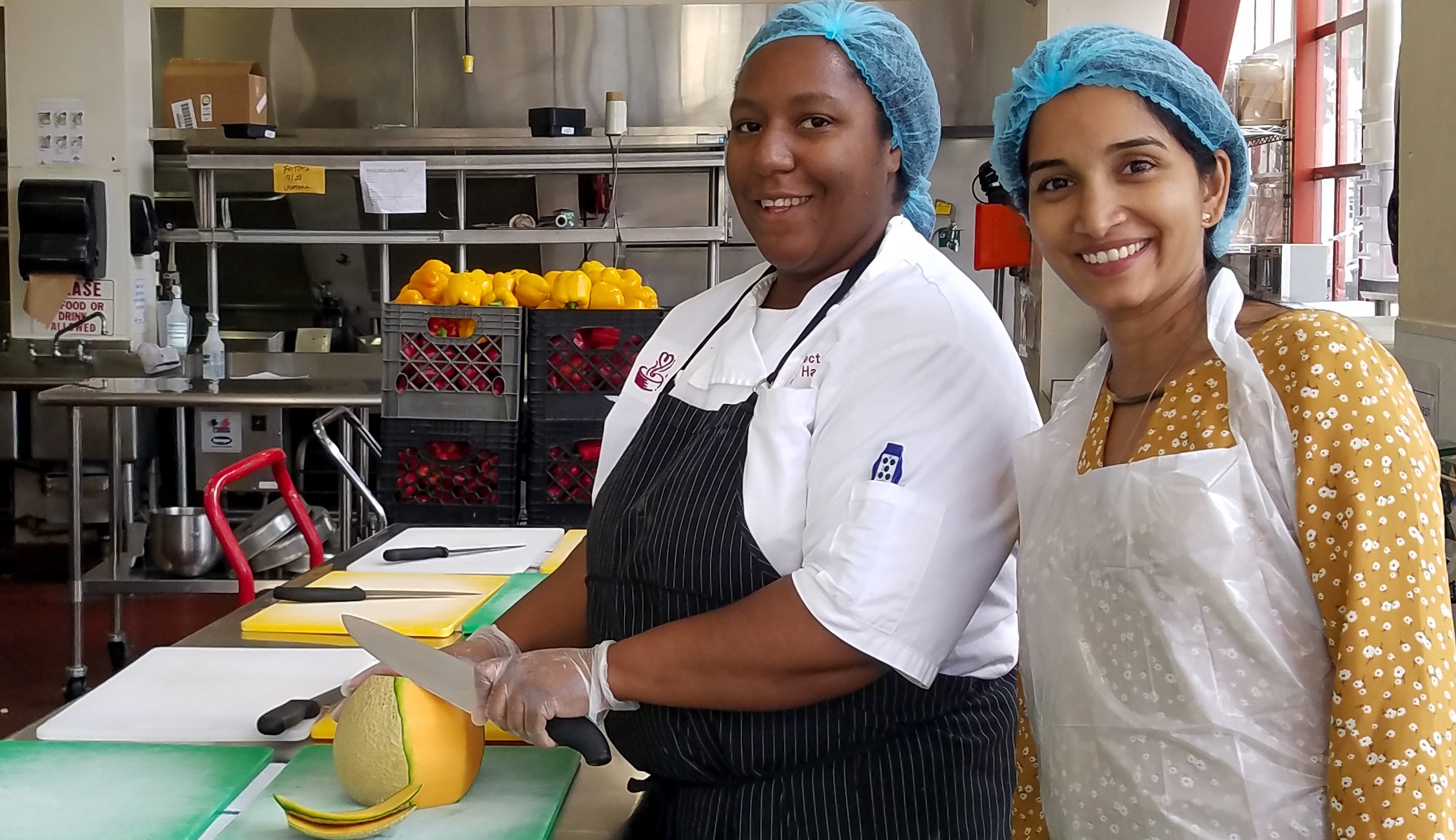 VOLUNTEER HOT SPOTS
Help fill our most urgent volunteer needs
These are one-time volunteer shifts, no commitment required!
Prepare Meals with Love
Volunteers assist in preparing food like chopping, slicing, dicing, peeling, grating, and/or mincing of vegetables for the kitchen chefs. Volunteers also assist with labeling meal containers for distribution, packaging prepared hot meals in containers, and other related kitchen duties.
Serve Meals with Love
Help create an inviting atmosphere for our neighbors who are seniors and adults with disabilities by serving meals at one our dining sites in downtown San Francisco. Volunteers assist with plating food, serving meals, and maintaining the cleanliness of the site.
Important Information
All volunteers must be 18 years or older and follow our dress code:
Closed-toe shoes

Shirts with sleeves (no tank tops)

Full length pants (no shorts/capris/ skirts, etc.)

Hats are also welcomed (hairnets will be provided)
If you are interested in becoming an ongoing volunteer with a recurring shift, sign-up here for a new volunteer orientation.


Questions or need to cancel a shift? Email [email protected].