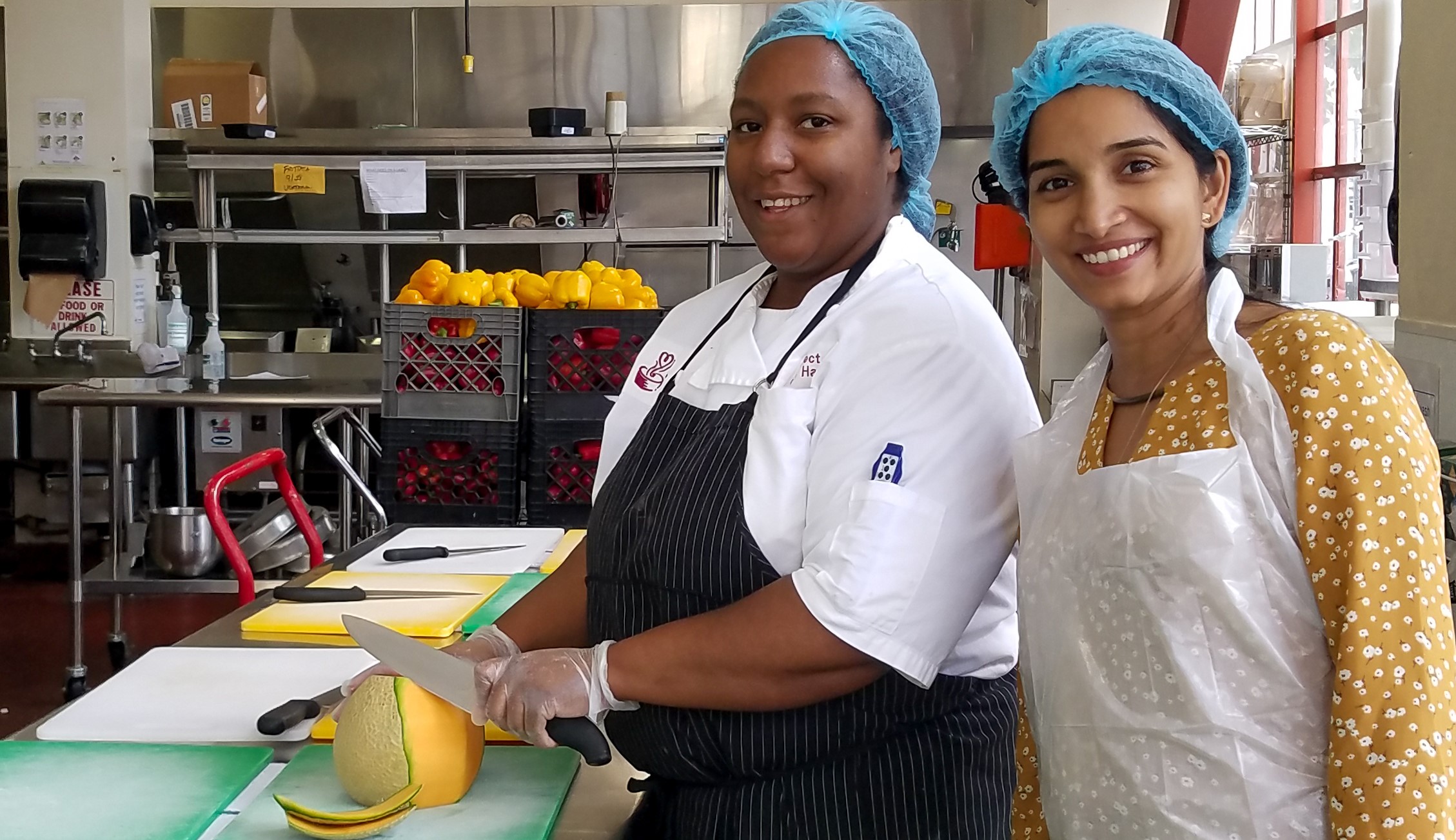 Help fill our most urgent volunteer needs
Beginning on March 31, 2020, the new Shelter in Place Order extends and tightens the stay safe at home restrictions through May 3, 2020. In order to comply with the regulations required of us as an "essential business", we must adhere to strict social distancing guidelines and are asking volunteers that are at higher risk for severe illness from COVID-19, or live with people that are at high risk, to stay at home until the shelter-in-space order has been lifted.
Volunteer shifts will be available for online sign-up as needed. If volunteer shifts are full and you are looking for a different way to help, please consider making a financial donation to help us through this difficult time.
Volunteer Frequently Asked Questions During COVID-19.
---
Prepare and Package Meals
Important Information
All volunteers must be 15 years or older and follow our dress code
Dress code: closed-toe shoes, shirts with sleeves, full length pants, hats are also welcomed (hairnets will be provided)
At this time, we are unable to provide masks. We encourage volunteers to wear cloth face coverings to help slow the spread of COVID-19.
Questions or need to cancel a shift? Email [email protected].