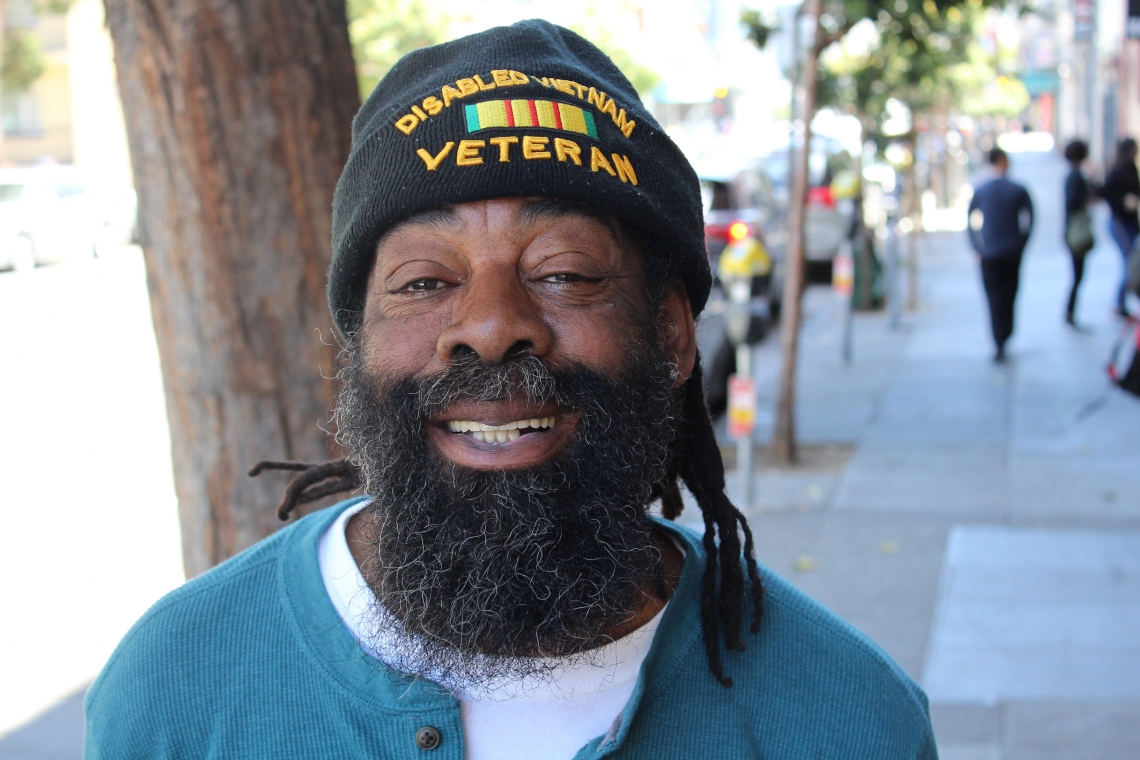 Roscoe is a grandfather, Vietnam veteran, cancer survivor and ongoing fighter against congestive heart failure.
Originally from Alabama, he went to high school in New Mexico and, upon graduation, decided to join the Navy. He underwent training in San Diego, California, following in the monumental footsteps of his Airman uncle, Marine father and Army soldier stepfather.
"I joined the Navy at 18 years old to get off the street, to learn a new skill, and to get three meals a day and a check every month," says 64-year old Roscoe. "I went in with an open mind and I am grateful I did. I would do it all over again."
Roscoe has been a Project Open Hand Wellness Program and Grocery client for over a year. He's been receiving nutritious groceries and attending medical nutrition classes led by registered dietitians on staff. Roscoe is one of 209 congestive heart failure clients receiving Project Open Hand meals and groceries. Over half of these clients are over the age of 60, and nearly 66% are men. 
He has gained new skills that help him plan a low-sodium medically-tailored meal, flavor foods without added salt and fats, and increase his intake of nutrient-rich fruits and vegetables.
Roscoe says, "These classes are very useful. I've learned how to dice my food correctly. I learned about proper portions, and how to cook well. I learn a lot. I don't fry things anymore."  He adds,  "With access to fresh produce, I make a lot of smoothies now. Watermelon is in the grocery center currently, which is perfect for summer."
Kristi Friesen, Project Open Hand's registered dietitian says, "Following a low sodium and high nutrient density diet is very important for heart failure clients. Nutrition counseling is also key for this population in order to individually tailor nutrition advice based on fluid restrictions, medications, and lifestyle." She adds, "Many people with heart failure can experience frequent and significant shortness of breath and/or fatigue, making it more challenging to eat enough to get the needed nutrients. Because of this, choosing nutrient dense foods and eating small, frequent meals is a helpful strategy for nutrition planning."
To date, we've served over 20 million meals with love, and we are determined to continue reaching out to those in need in our community – including those like Roscoe who have served our country - because they're counting on us.