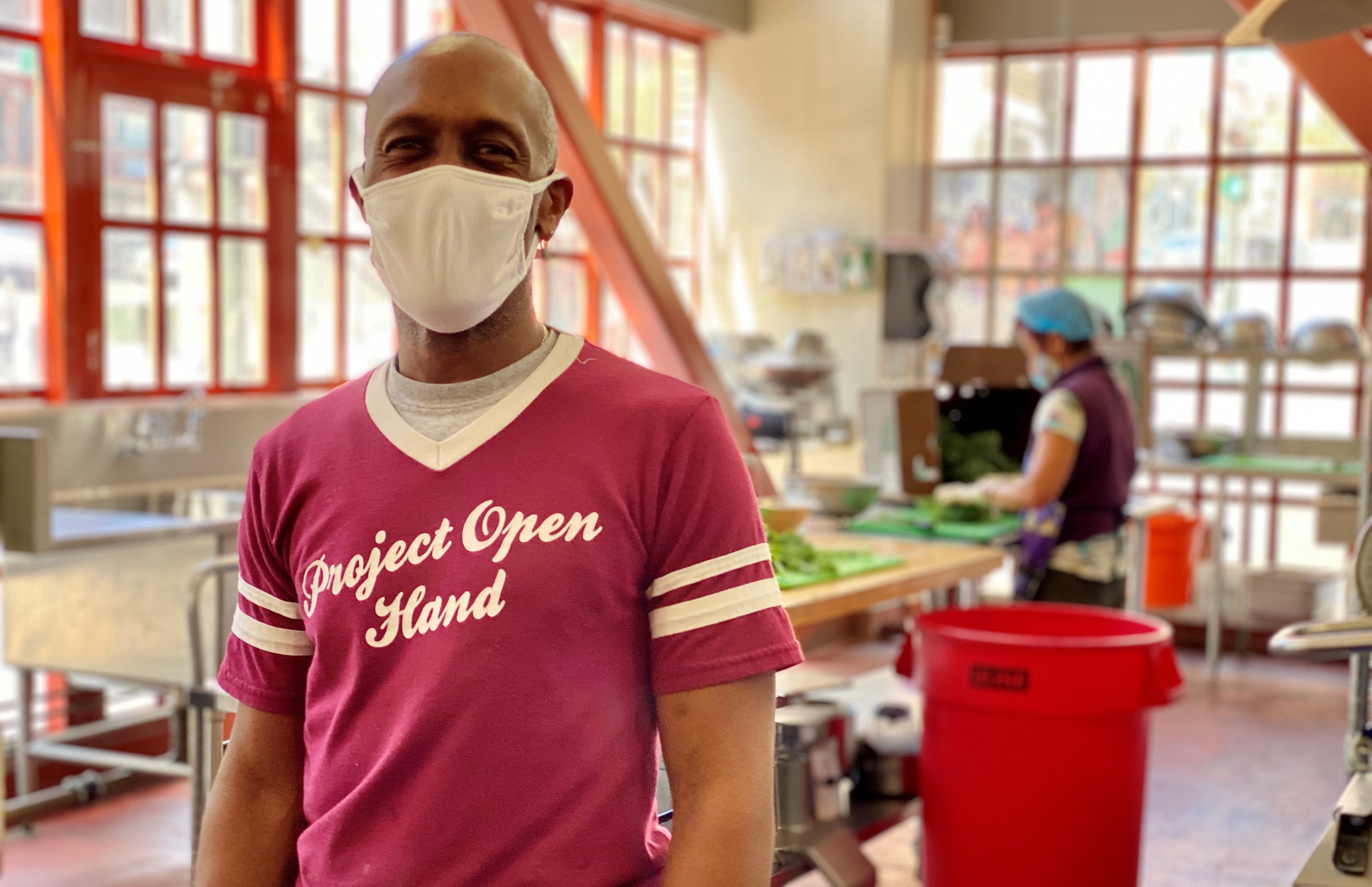 Volunteer groups at Project Open Hand help prepare, assemble, and package the 2,500 nutritious meals and 200 bags of healthy groceries that are distributed daily to our clients.
Volunteer Shifts: Groups of up to 5 people are scheduled on a first come, first served basis on Mondays and Fridays from 2:30pm - 4:30pm.
Volunteer Tasks: Assembling meals, packaging meals, sorting and packaging food, and labeling meal containers.
Volunteer Location: 730 Polk St. kitchen and/or warehouse, depending on the agency's needs for the day.
Important Information:
Volunteers must wear a mask or face covering and maintain 6 feet of separation from others.
All volunteers must be 15 years or older and wear close-toed shoes, shirts with sleeves, and full length pants.
Volunteers must sign a waiver and COVID screening form before their volunteer shift begins.
We recommend that volunteers at a higher risk for severe illness from COVID-19 or that live/work with people that are at high risk, to stay at home until the shelter-in-space order has been lifted.
To inquire about specific availability, please complete our Group Volunteer Inquiry Form.
Updated 9/30/2020